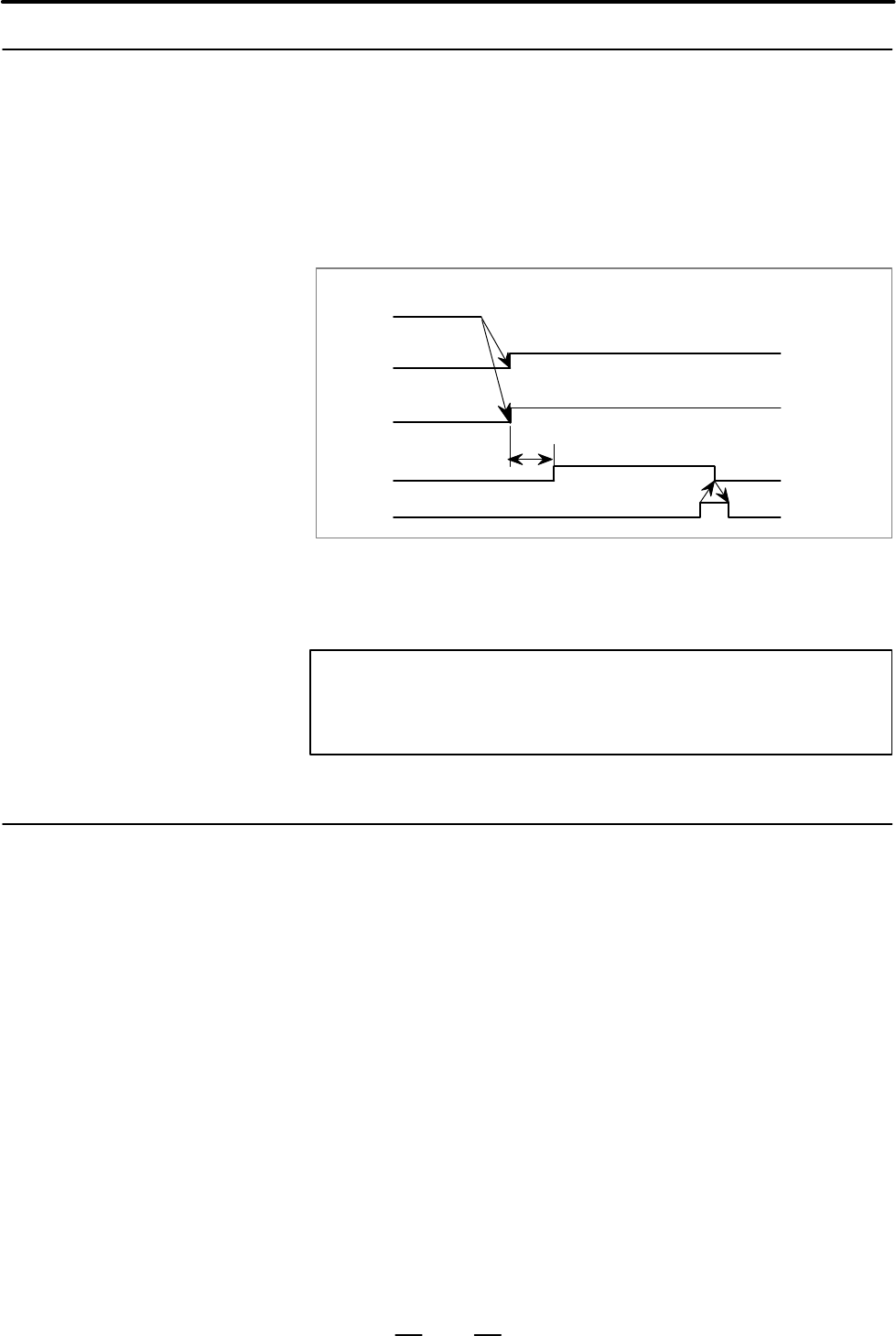 5. TOOL FUNCTION (T FUNCTION)
89
The content of the number of punches of the tool until at that time which
corresponds to T code instructed when T command is done is outputted
to PMC from CNC.
It is a binary code signal of 32 points.
Correspond to the number of punches and the signal as follows.
Number of punches = 2
Pi (0 to 99999999)
However
Pi = 0 when PNi is 0.
Pi = 1 when PNi is 1.
Read of
T command
T code
signal
Number of
punches
TMF
When the T command is done, T code signal is turned to 1 and the number
of punches up to that point corresponding to the T code is outputted.
The content is maintained until a new T command is done.
CAUTION
Signals PN00 to PN31 are 0 until T command is done for the
first time after the power supply is turned on.
[Classification]
Output signal
[Function]
These signals notify the PMC that the machine coordinate of the T
–

axis
agrees with the machine zero point. The PMC is thus aware of the special
tool indexing point.
[Output condition]
When the machine coordinate of the T

–

axis becomes the position set in
parameters 16680 to 16695 under T
–
axis control, the bit signal
corresponding to the parameter is output.
5.3.5
Number of Punches
Signal (Output)
5.3.6
Point Position Signals
<F244, F245>