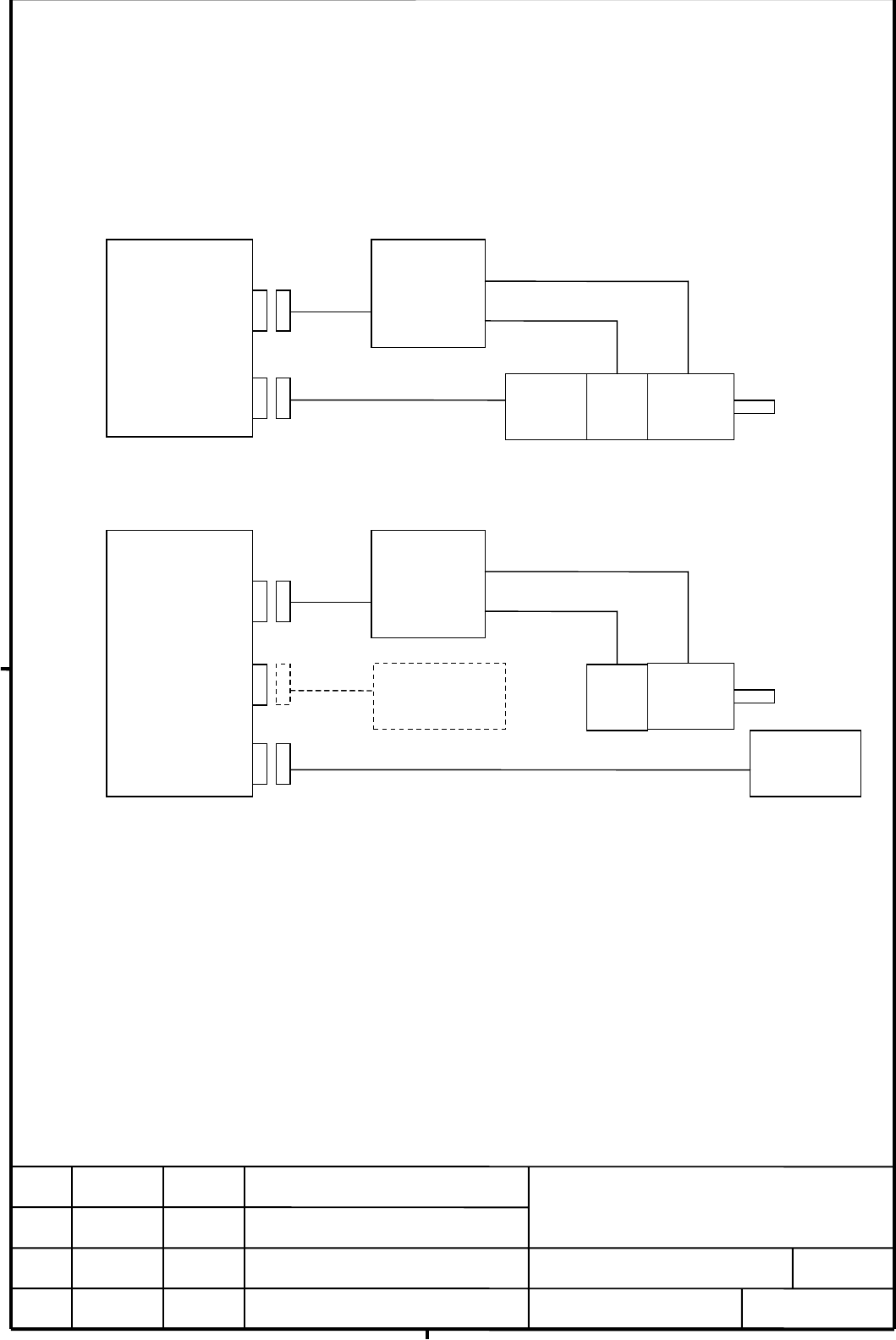 
FANUC LTD
FANUC LTDFANUC LTD
FANUC LTD
SHEET
DRAW. NO.
TITLE
DESCRIPTIONDESIG.DATE
B-63173EN/02-02
17.4 The connection of type F analog servo interface
The ready signal and alarm signal from servo amplifier are 5VDC signals.
17.4.1 System structure
1)
In case of using the built-in pulse coder
2)
In case of using the separate detector
17.4.2 The detail of connection
1) Cable J155
Cable J155 is for between analog servo interface unit (JV1nL) and analog servo
amplifier.
Analog servo
interface unit
JV1nL
JF10nL
Analog
servo
amplifier
Pulse
encode
motor
Analog servo
interface
unit
JV1nL
JA4L
JF10nL
Analog
servo
amplifier
G
Separat
e
Battery
J155
J155
J37
servo
motor