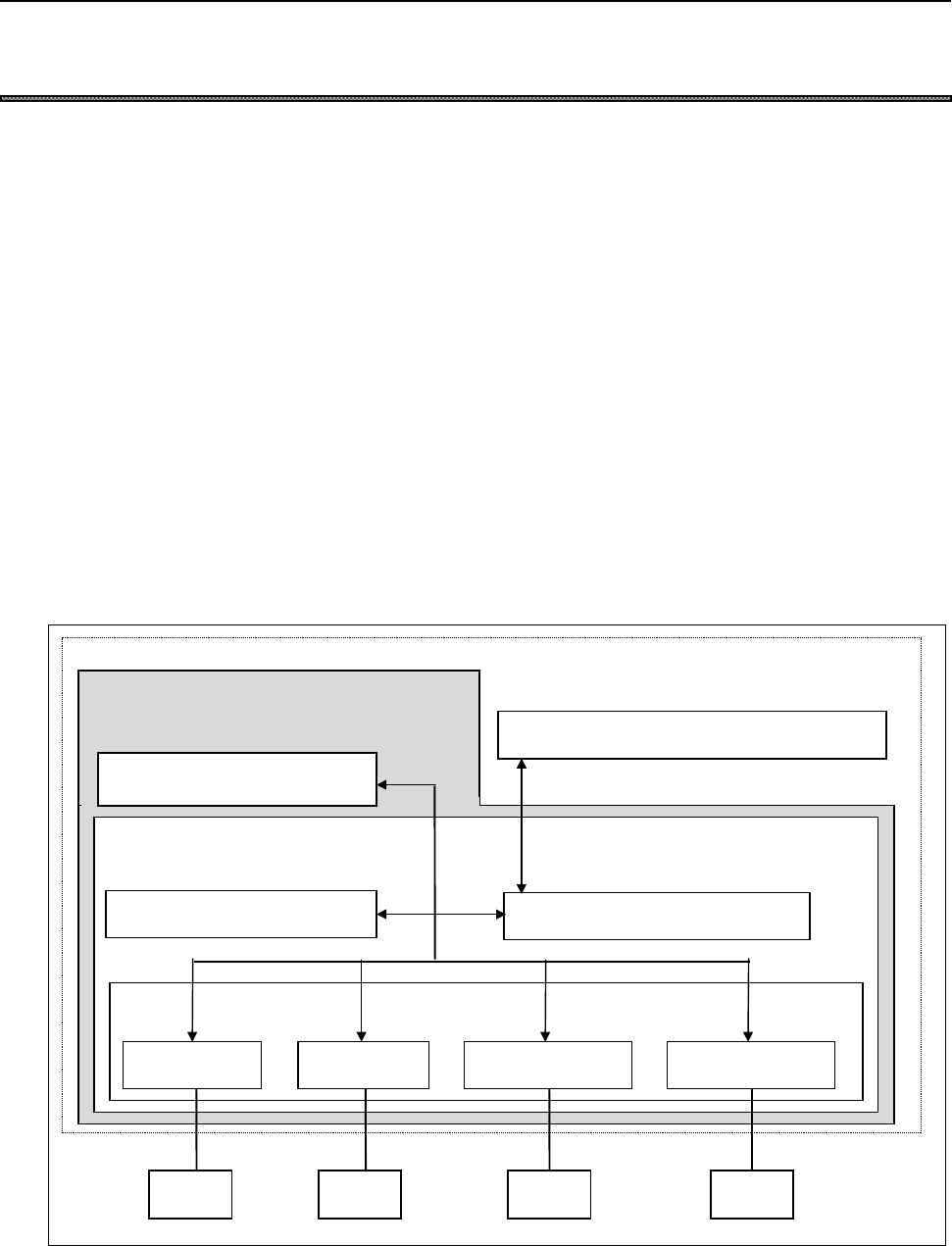 1. ABOUT FA SYSTEM FOR PC
B-75044EN/02
-2-
FA LIBRARY provides library functions and machine settings. The library
functions can be used for developing a user-application.
NC PROGRAM MANAGEMENT is the software package that combines FA
LIBRARY with the management of NC programs supplied by FANUC. NC
PROGRAM MANAGEMENT can transmit an NC program without
developing a user-application. And then you can grow your own system by
using FA LIBRARY included in NC PROGRAM MANAGEMENT.
FA SYSTEM for PC has the communication process, which supports the
communication protocol of DNC1, DNC2 and Reader/Puncher Interface.
DNC1 is the private network developed by FANUC. FA SYSTEM for PC is
compatible with "Mode1" of DNC1 protocol. "Mode1" enables a computer to
act as "Primary Station", and the computer can be connected with the several
NCs of "Secondary Station".
Software Configuration
COMMUNICATION
PROCESS
The Offer of NC PROGRAM
MANAGEMENT(A08B-9510-J511)
NC PROGRAM MANAGEMENT
User-Application developed by a customer
The Offer of
FA LIBRARY(A08B-9510-J510)
FA LIBRARY
Computer
Machine Settings
DNC1/Ethernet
NC
Ethernet