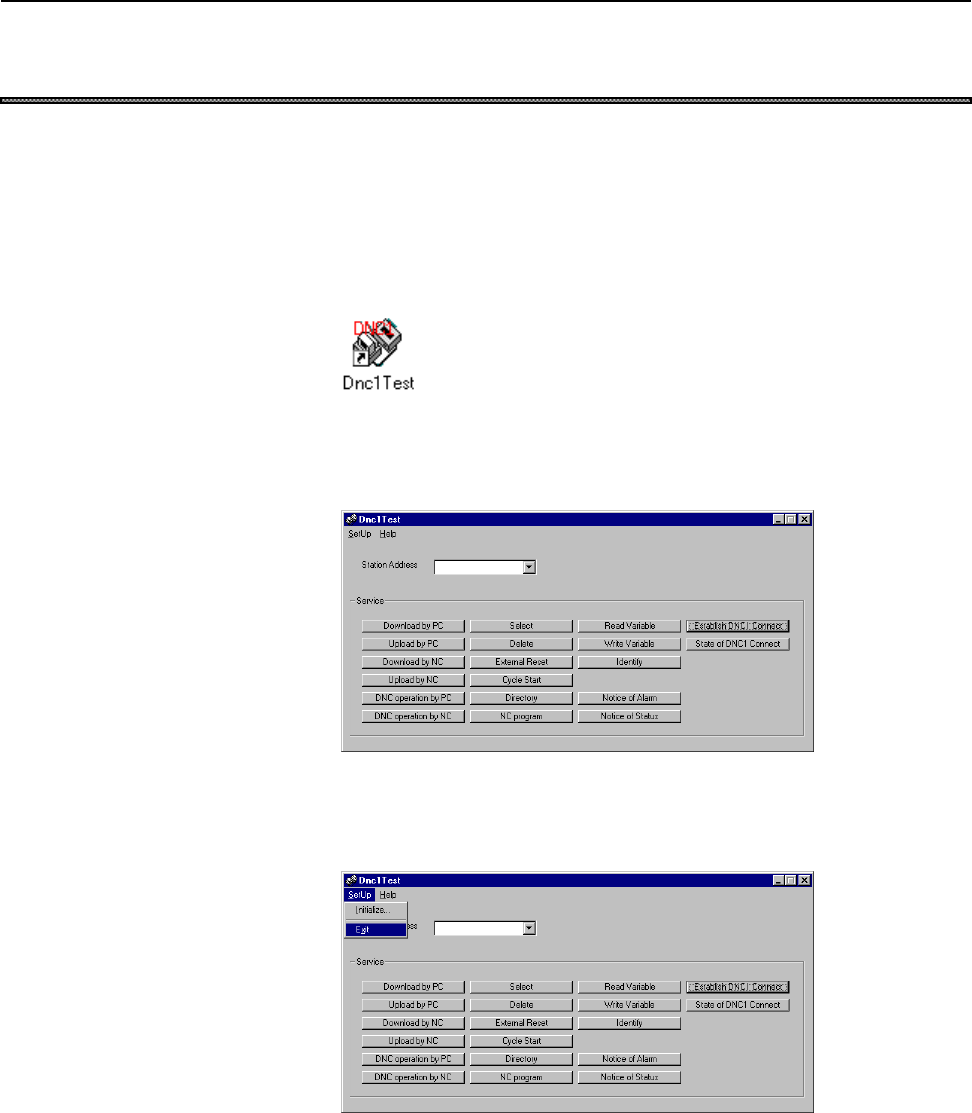 B-75044EN/02
APPENDIX

D. DNC1
-251-
The "Dnc1Test" is the software that enables to test the DNC1 communication
services.
When the DNC1 network is laid newly, or it is re-constructed, you must check
that the DNC1 communication is working correctly.
Starting Dnc1Test
1
Double-click the [Dnc1Test] program in the [DNC1 Tools] group dialog.
2
The following main screen of the "Dnc1Test" appears.
Finishing Dnc1Test
1
Click the [Exit] of the [SetUp] menu in the main screen.