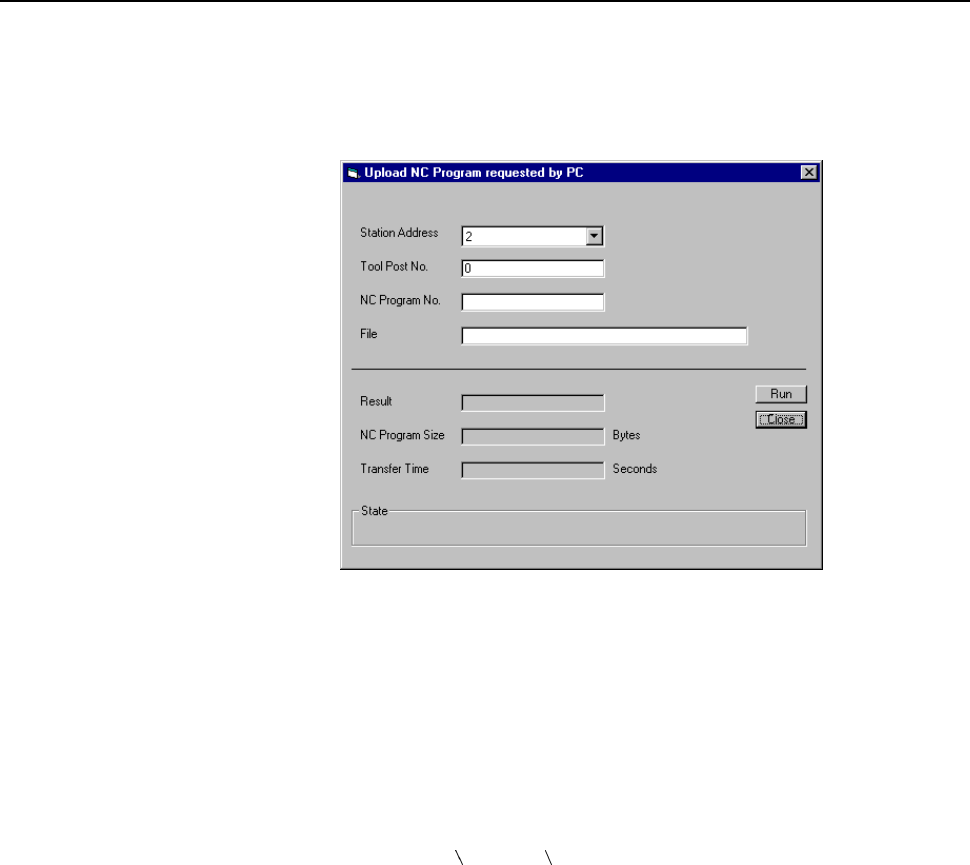 B-75044EN/02
APPENDIX

D. DNC1
-255-
Uploading NC Program Requested by Computer
Using Dnc1Test
1
Click the <Upload by PC> button in the main screen.
2
From the [Station Address] combo box, choose the station address of the
NC.
3
If the specified NC unit is the multi-path system, enter the tool post
number. If not so, you don't need to enter it.
4
Enter the NC program number you want to upload.
For example, if you want to upload the NC program number "O0017",
enter "0017" or "17".
5
Enter the file name for storing the uploaded NC program. Enter the file
name "C:
NCDATA
O0017.PRG", for example.
6
Click the <Run> button.
7
If the value of 0 is displayed in [RESULT], the upload is successful.
Otherwise, it is failed.