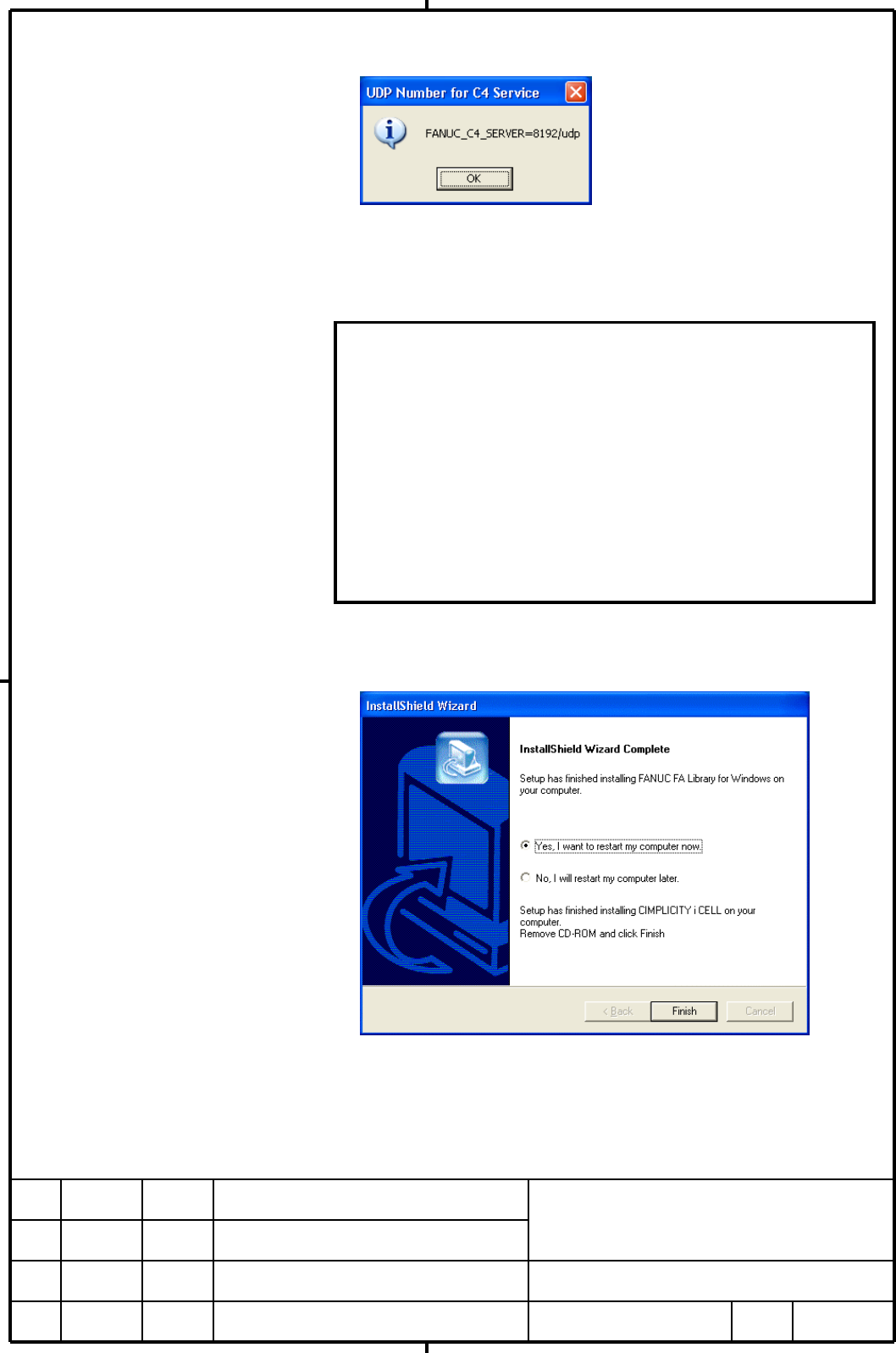 28/62
02
04.10.04
Matsukura
SHEET
DESCRIPTIONDESIGN DATE

EDIT
dded for version 1.1
TITLE
FANUC FA Library for Windows
OPERATOR'S MANUAL
B-75044EN/02-2
FANUC LTD.
03.09.17
DRAW.NO.
7.
The ReadMe file and the user register
card are displayed. The ReadMe file
contains the cautions and other informat
ion that have not been included in
the ReadMe file manual. Be sure to read the ReadMe file.
8.
Once the setup is completed, the follo

wing message appears. Turn the PC
NOTE
Please fill in the user registra
tion card and send it to us.
When the user registration card is displa
yed, print it on your printer, and
fill in the printed form.
If you want to print it later, for exam
ple, because your PC has no printer,
use the following file: RegistJ. txt in
the root directory

on the installation
CD The fax address and post addre
ss are presented on the user
registration card.
To read the ReadMe file later, open R
eadMeJ. txt in the root directory on
the installation CD.