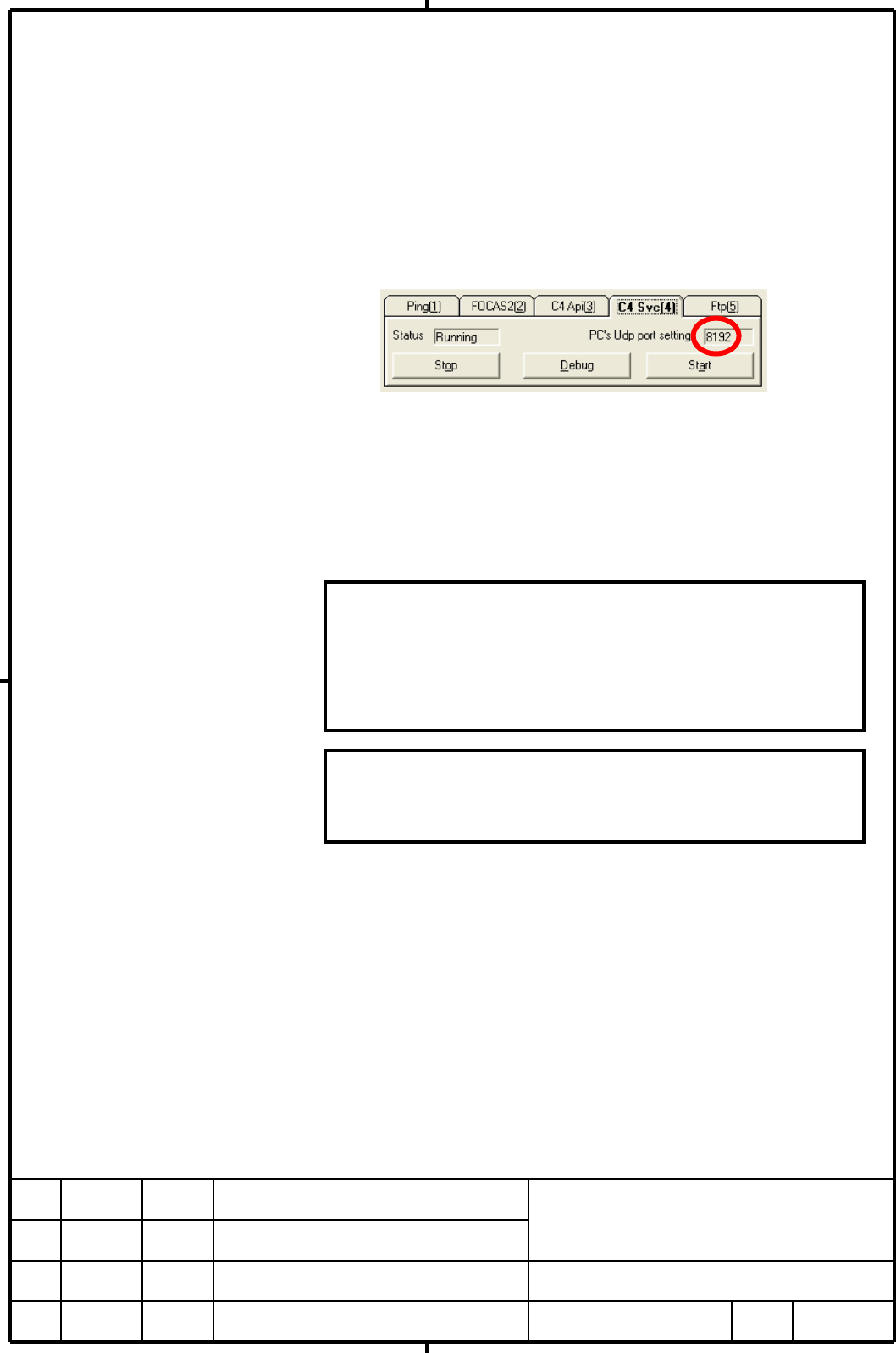 31/62
02
04.10.04
Matsukura
SHEET
DESCRIPTIONDESIGN DATE

EDIT
dded for version 1.1
TITLE
FANUC FA Library for Windows
OPERATOR'S MANUAL
B-75044EN/02-2
FANUC LTD.
03.09.17
DRAW.NO.
If you forgot to take note of the value in the "UDP Number for C4 Service"
dialog box displayed during installation
, you can use the following procedure
to display the value automatically set up in the PC.
(1) Start the Ethernet Diagnose program.
Click [Start menu] -> [Programs] ->
[FANUC FA Library] -> [Ethernet
Diagnose].
(2) Select the [C4Service] tab and
you will find the "UDP number for C4
service" currently set up in the PC to be displayed as follows:
(3) Close the Ethernet Diagnose program.
Editing the TCP/IP services file
To set up a value other than the one
displayed as the "UDP number for C4
service" during installation, you need to
edit the services file, using a text
editor such as NotePad. Be careful no
t to enter any value already in use.
NOTE
Once the services file is edited,
you need to turn the power off and on
again to put the editing in effect.
WARNING
Do not edit the services file unle
ss you have working knowledge about the
Ethernet and TCP/IP. If you edit it incorre
ctly, it is likely that not only FA
library but also all Ethernet communication processes on Windows may
become inoperable.