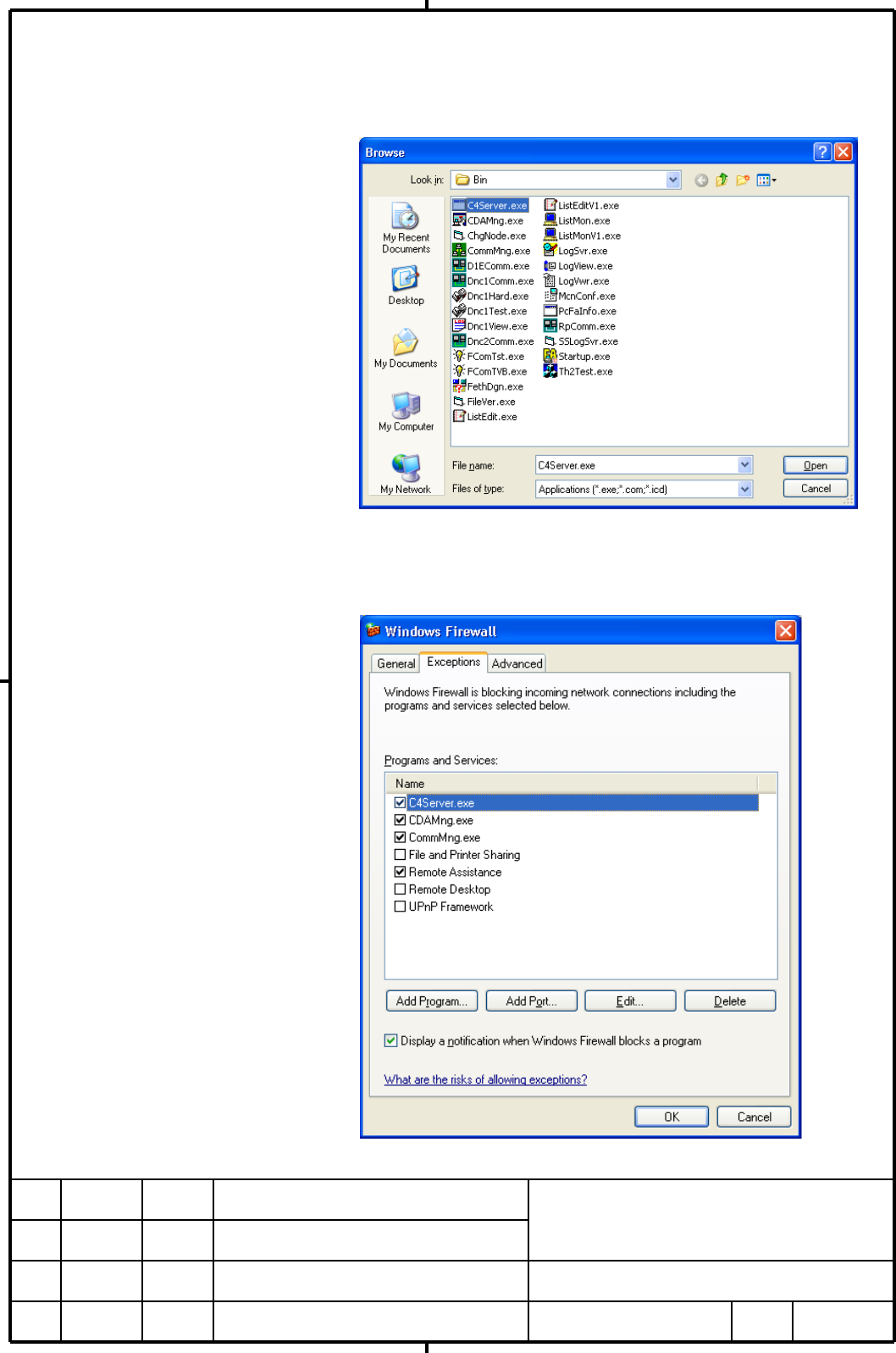 49/62
02
04.10.04
Matsukura
SHEET
DESCRIPTIONDESIGN DATE

EDIT
dded for version 1.1
TITLE
FANUC FA Library for Windows
OPERATOR'S MANUAL
B-75044EN/02-2
FANUC LTD.
03.09.17
DRAW.NO.
(5)
Select "C4Server. exe", then click <Open>.
Click <OK> in the the "Add program" dialog
(6)
Add CDAMng. exe and Co
mmMng. exe to the exception lists by above (4)
and (5) procedure.
(7)
Please click <OK> after adding 3 pr
ograms as shown in the next figure.