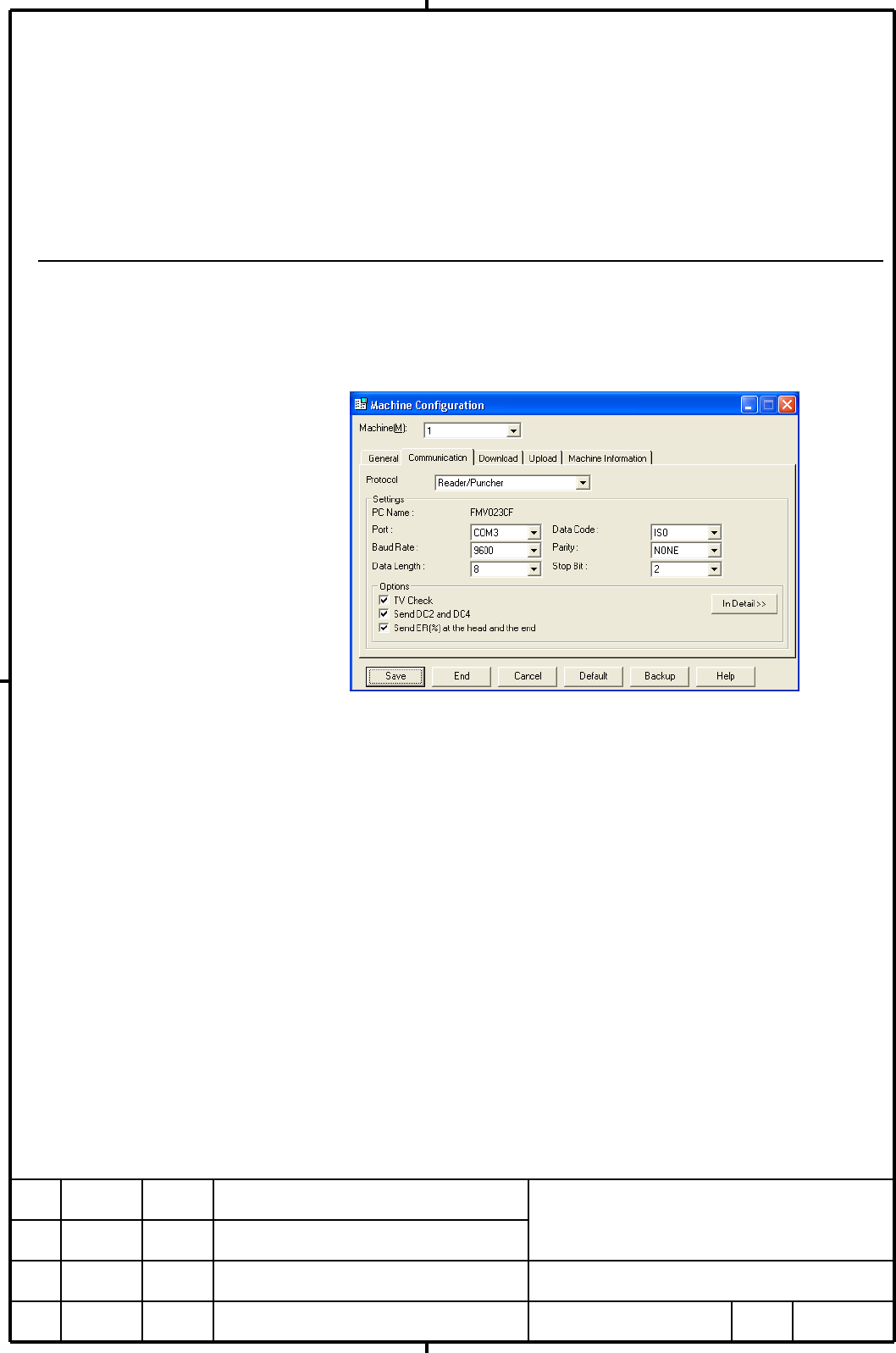 53/62
02
04.10.04
Matsukura
SHEET
DESCRIPTIONDESIGN DATE

EDIT
dded for version 1.1
TITLE
FANUC FA Library for Windows
OPERATOR'S MANUAL
B-75044EN/02-2
FANUC LTD.
03.09.17
DRAW.NO.

Enter the extension used for the List

File in the [List File Extension]
text box. Enter a extension different to that used for the default
extension and subprogram extension. If the List File extension
matches either the default extension or subprogram extension, an
error will occur when you try to save the File List.
4
Click the <Save> button.
2.6.3
Communication Settings for Machine
Settings of Reader/Puncher interface
1
Select the [Communication] tab in the
[Machine Configuration] dialog box.
2
Select the machine number you want to setup from the [Machine] list box.
3
Select "Reader/Puncher" from the [Protocol] list box.
4
Press the <Set Default> button
and set the default. When you
communicate with the NC using this
default, first check that the NC
parameters are at the value described in "A. Sample of NC Parameter
Settings. " If communication is carried out using a value different from the
settings in this Appendix, the set valu
es in this screen must be made to
match the values currently set in the NC parameters.

Send DC2 and DC4 :

Checked "X"

Send ER(%) at the head and the end :

Checked "X"