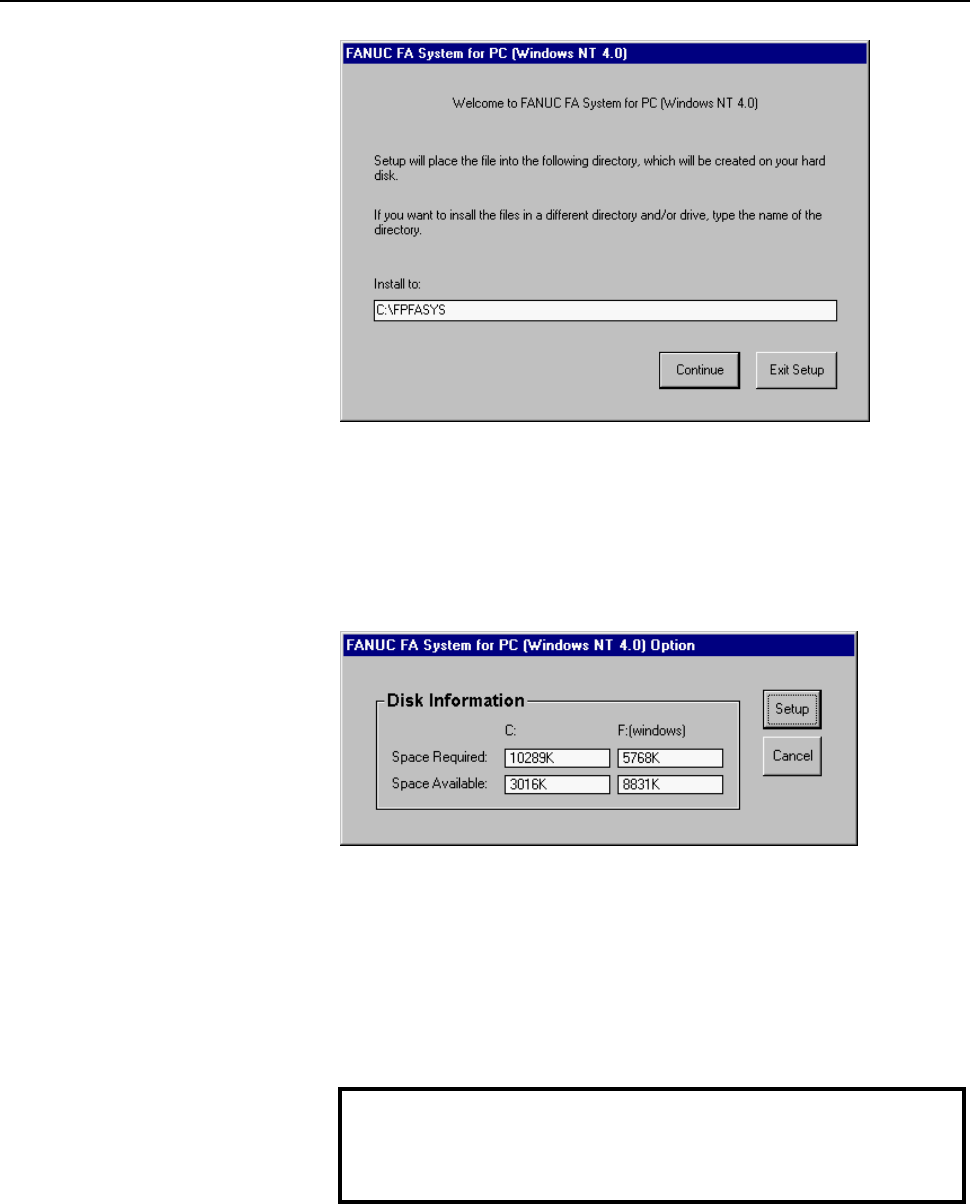 -32-
5
The following disk information screen will appear. Confirm that the disk
space of [Space Available] is lager than one of [Space Required], and
click the <Setup> button.
If [Space Available] is not enough, click the <Cancel> button and stop
the installation. Try to install into the other disk with enough space.
6
When the <Setup> button is clicked, the installation is progressing
automatically. Change the next floppy disk according to the message.
7
When the installation is complete, the message "Setup was succeeded"
will appear in the computer display and the [FANUC FA System for PC]
group dialog is created as follows.
8
The ReadMe.txt file is displayed
The ReadMe.txt file is copied to the directory in which FA SYSTEM for
PC is installed.
NOTE
Be sure to read the ReadMe.txt file. This file contains new functions
and precautions added after this Operator's Manual was issued.