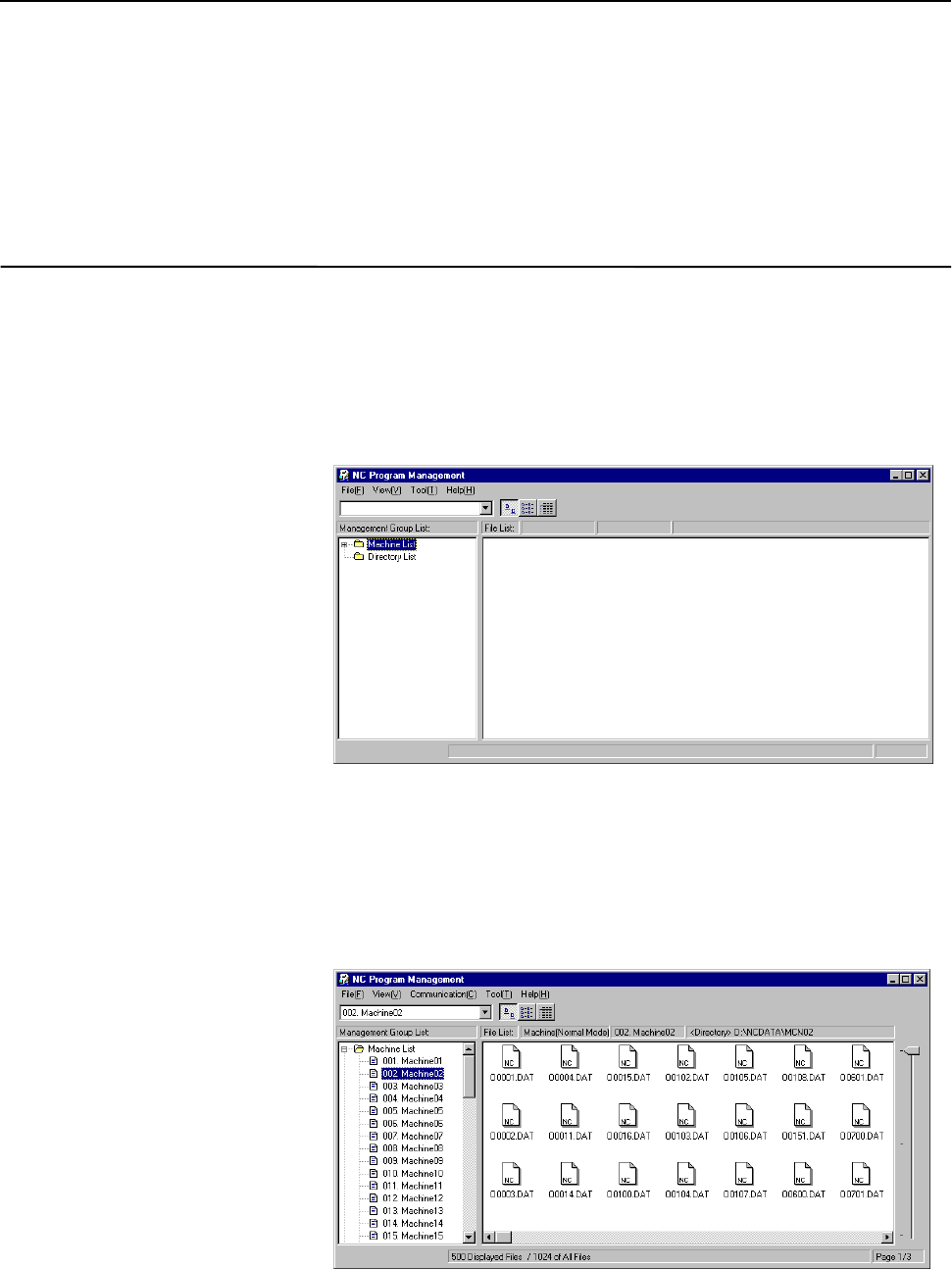 B-75044EN/02
3. NC PROGRAM MANAGEMENT
-51-
Split Bar
The split bar separates the Management Group List and File List.
You can move to change the width of the lists by using the mouse to point to
the bar and dragging it to its new position.
3.2.2
Work with the File List
Changing the Current Management Group
1
When you first start the NC PROGRAM MANAGE-MENT screen, only
the Machine List and Directory List are displayed in the Management
Group List.
Click the sign(+) on the left side of the lists. The list is expanded and the
name of the sub-directories are displayed like the structure of a tree.
2
Double-click the expanded sub-directory you want to select. The Current
Management Group is refreshed, and the contents of the File List is
shown.
K
You can choose the Current Management Group from the list box
on the left side of the tool bar.