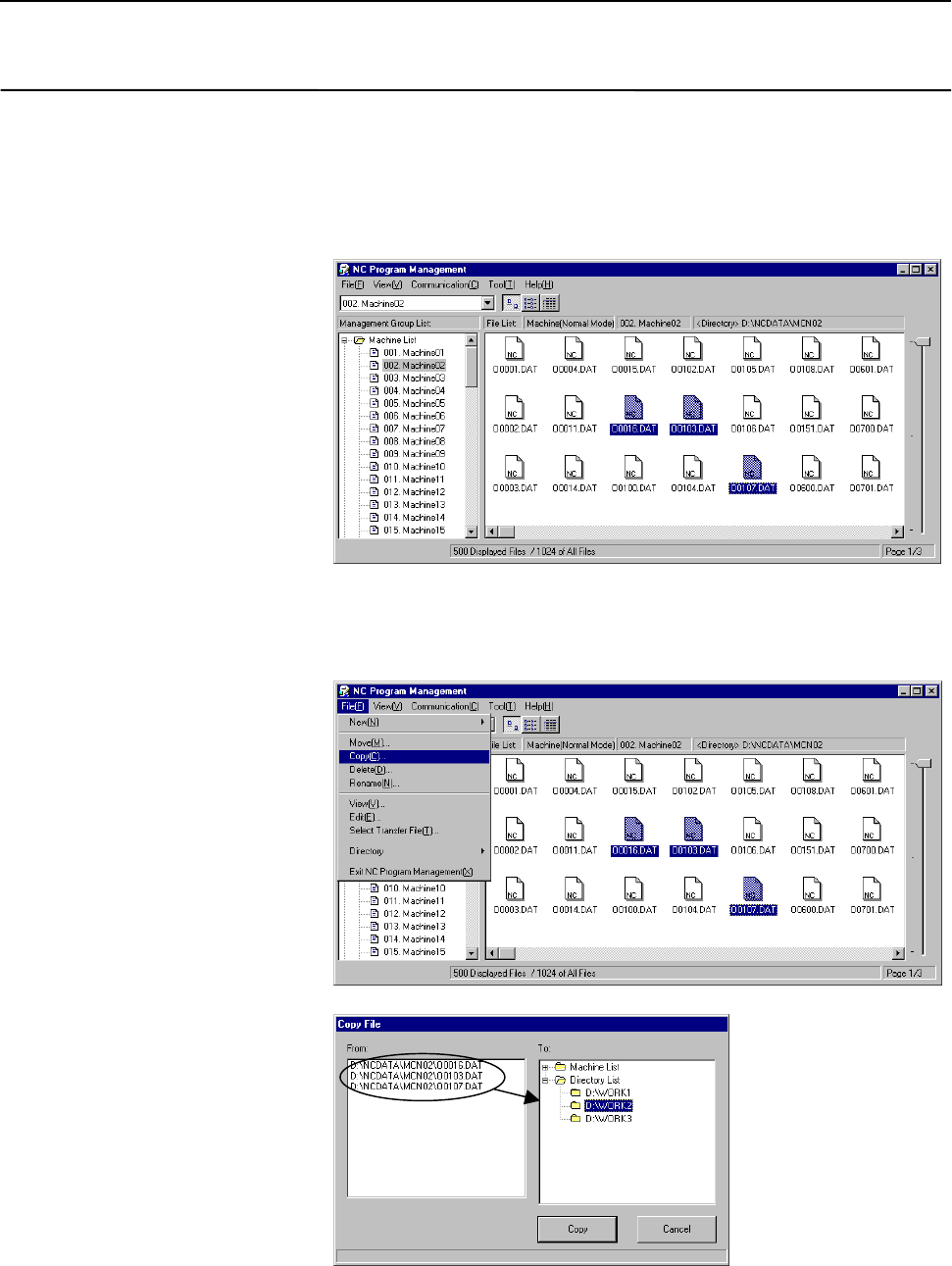 3. NC PROGRAM MANAGEMENT
B-75044EN/02
-56-
3.2.4
Copying, Moving, Deleting and Renaming Files
Copying Files
1
Choose the file you want to copy from the File List.
You can select more than one file by clicking files while pushing the Ctrl
key
2
Click the [Copy] command in the [File] menu. The [Copy File] dialog
box will open.
3
Choose the Management Group of destination, and click the <Copy>
button.
Copying