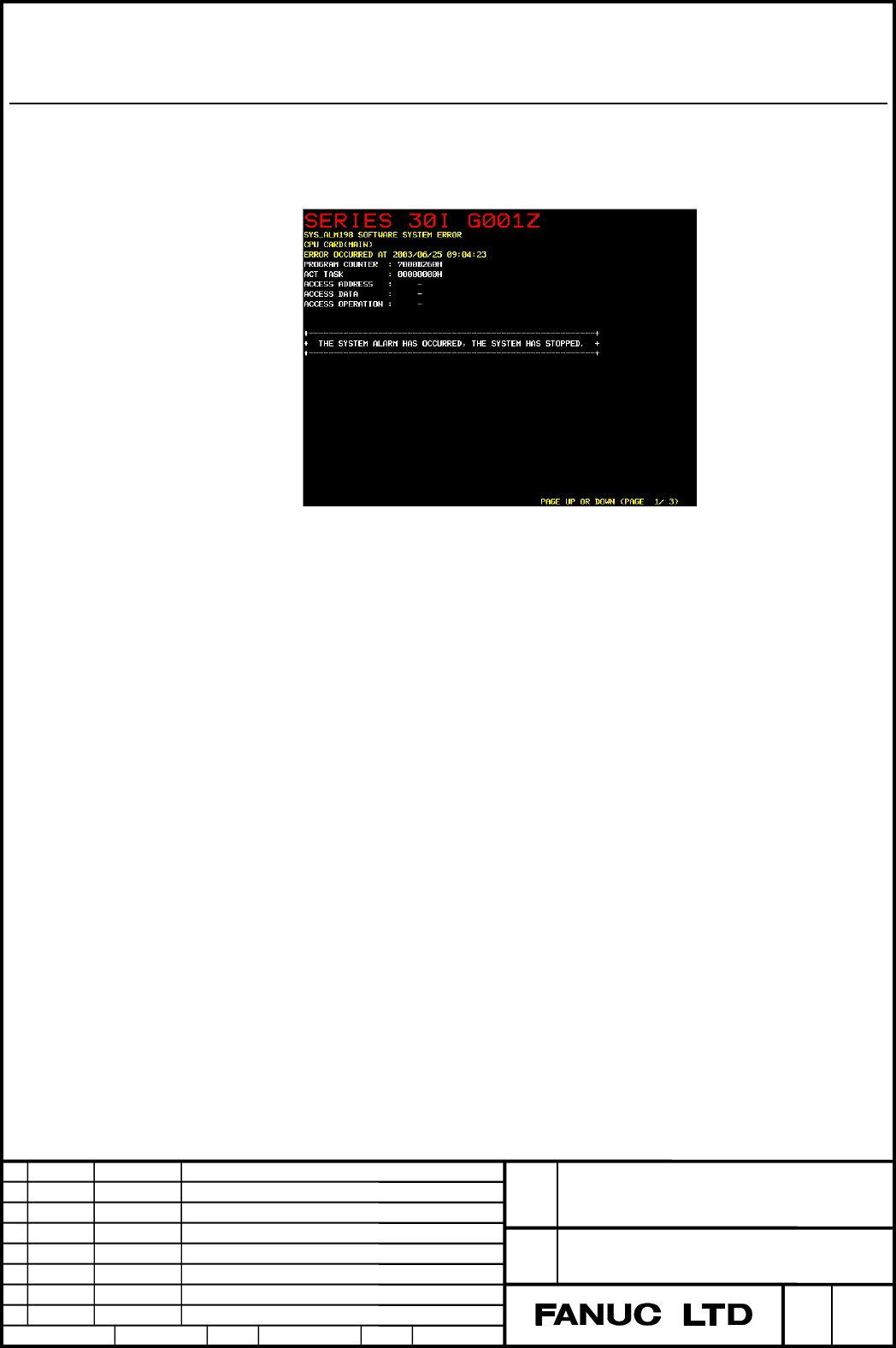 A-79354E
Title
Draw
No.
Ed.
Date

Design

Description
Date
Jan.06.'04
Design.

Apprv.
4/8
Page
1.1.3
Description of System Alarm Screen
When a system alarm is issued, the screen display is switched to a screen as
shown below.
This screen is referred to as the system alarm screen.
The system alarm screen consists of several pages of information.
The following key operations are used:
Switches between pages.
[RESET]
Executes the IPL monitor.