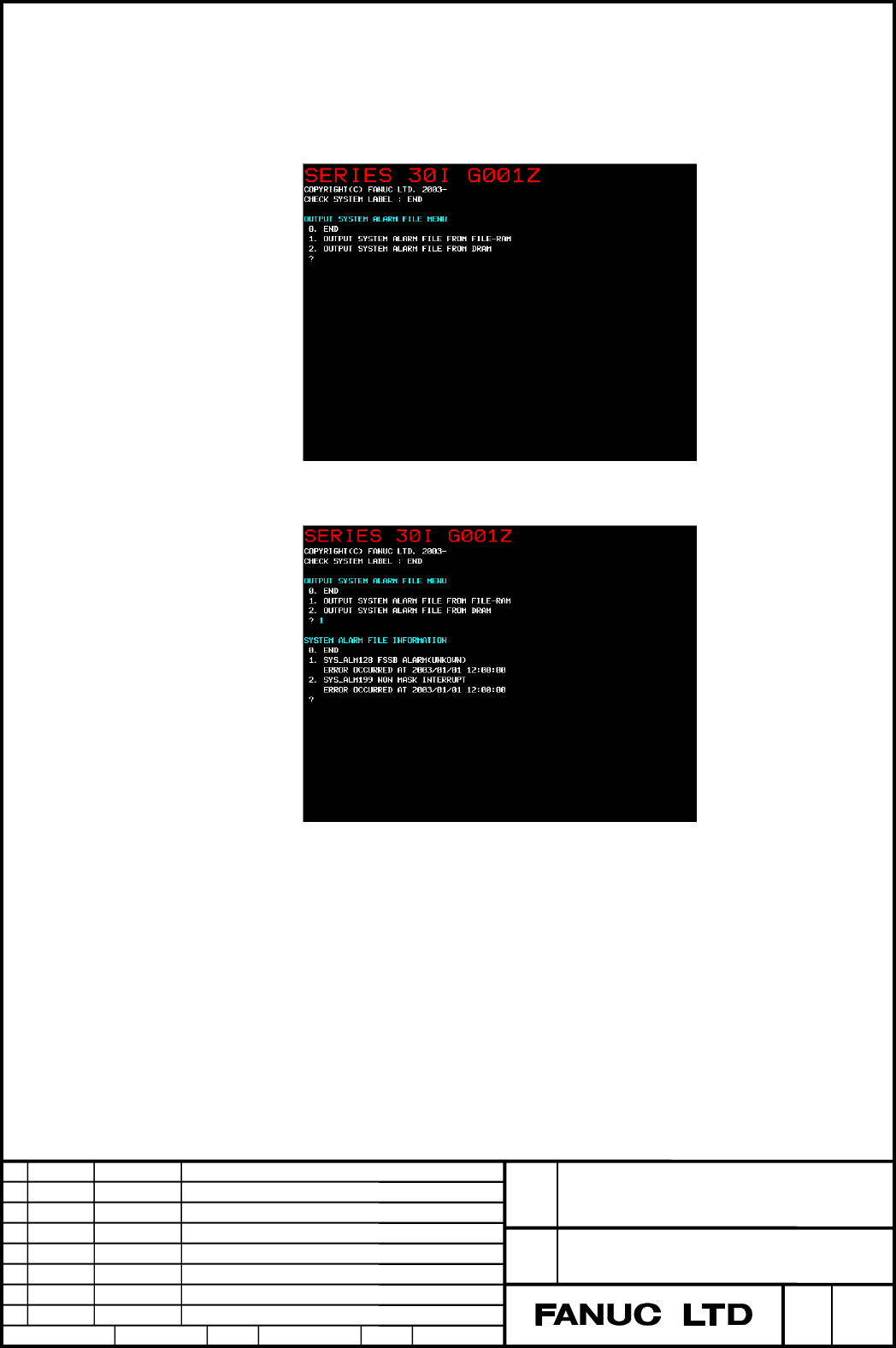 A-79354E
Title
Draw
No.
Ed.
Date

Design

Description
Date
Jan.06.'04
Design.

Apprv.
7/8
Page
4.
If the IPL monitor is executed on
the system alarm screen, enter 2 to
select "2. OUTPUT SYSTEM ALARM FILE FROM DRAM".
If the power is turned off, enter 1 to select "1. OUTPUT SYSTEM
ALARM FILE FROM FILE-RAM".
5.
If 1 is selected in step 4, a list of saved system alarms is displayed.
Enter the number of a file to be output.