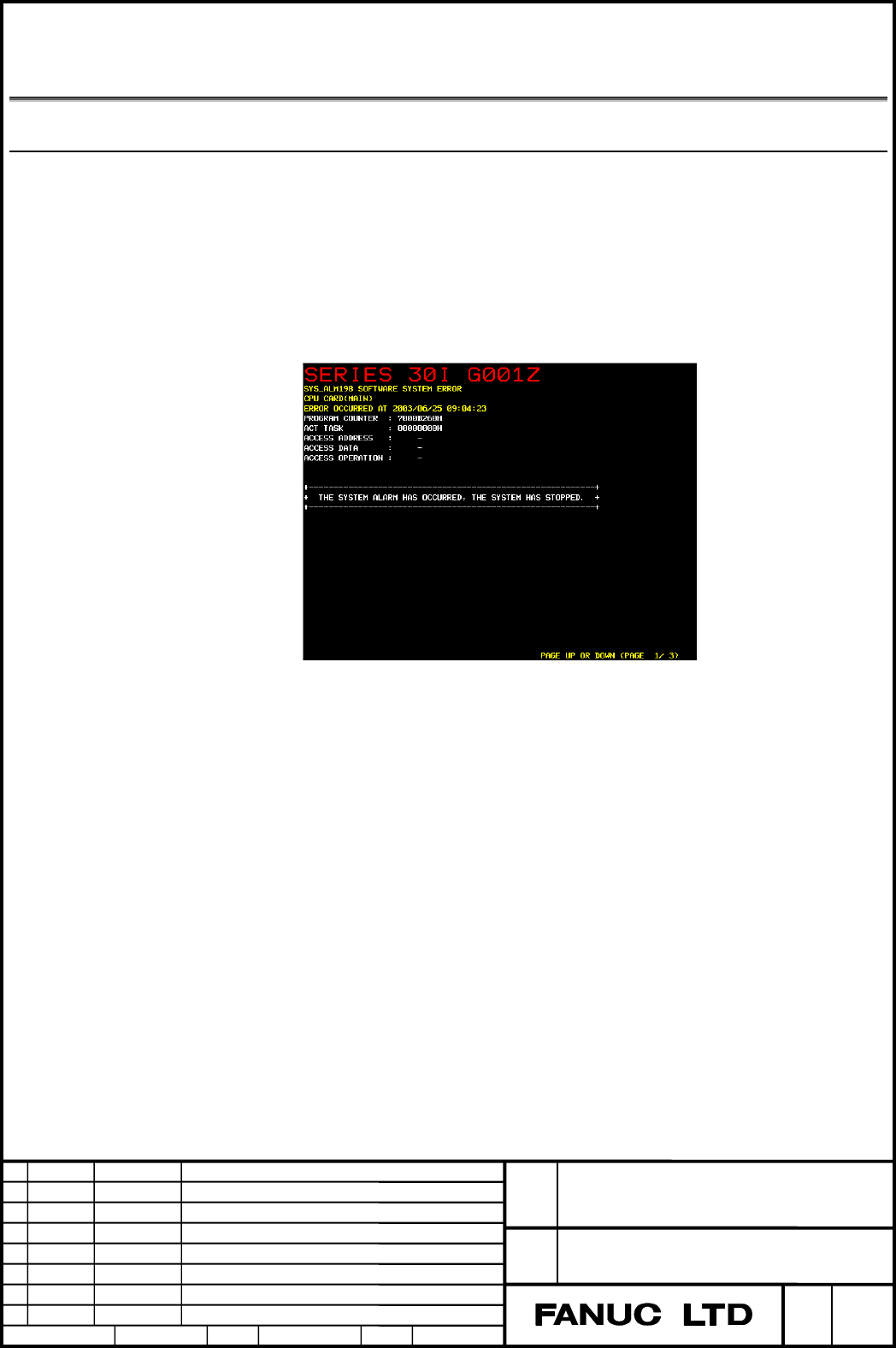 A-79354E
Title
Draw
No.
Ed.
Date

Design

Description
Date
Jan.06.'04
Design.

Apprv.
2/8
Page
The FANUC Series 30
i

/300

i

/300

i
s makes a transition to the special
processing state called the system alarm
state when a state that disables the
continuation of normal system operation is detected.
When the system alarm state is entered, the CNC screen display is switched
and the following operations are performed:

Servo and spindle amplifier excitation is turned off.

Disconnection of I/O link communication
Example of system alarm screen