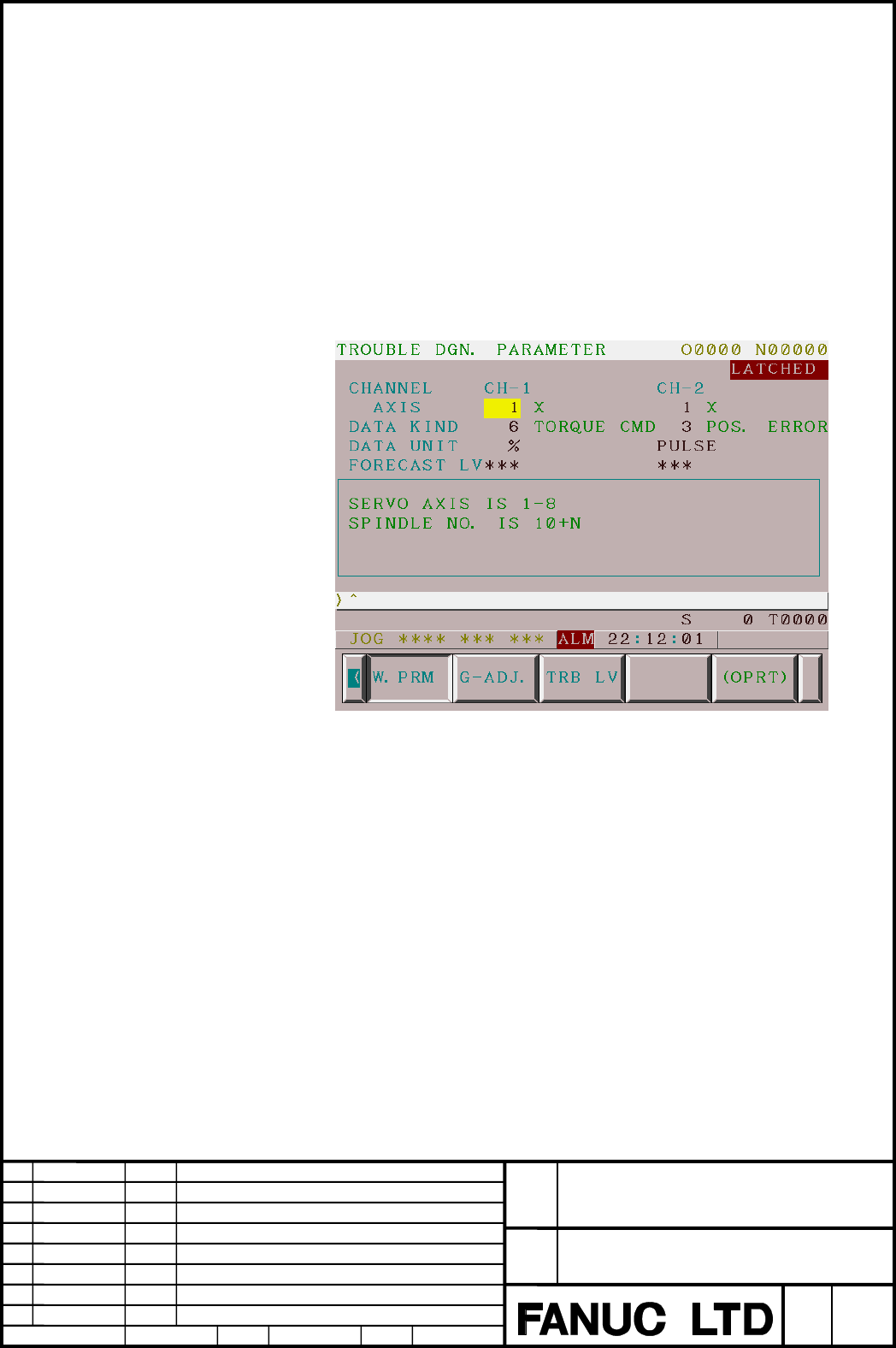 A-78500E
Edit
Apprv.
Sheet
Title
Draw
No.
11/17
Design
Descri
FANUC Series 16
i
/18

i

/21i

-MB/TB
Trouble Diagnosis
Specifications
2001.07.02
M.Kobayashi H.Kochiya
02 2001.10.19 Exchan
e Bit ma
4.
Trouble diagnosis parameter screen
Data type, data unit and trouble forecast le
vel in the trouble diagnosis graphic screen are
set in Trouble Diagnosis Parameter Screen.
Display procedure
1. Press function key [Message].
2. Press the continuous menu key [>] and press soft key [W.GRPH].
3. Press soft key [W.PRM].
Contents of display
AXIS: AXIS for Wave
form display. Manual setting is av

ailable. In some cases AXIS
data is set automatically for diagnosis
in Trouble Diagnosis Guidance Screen.
DATA KIND: Data kind for Wave form display.
Manual setting is available. In some cases
data kind is set automatically for
diagnosis in Trouble Diagnosis Guidance
Screen.
DATA UNIT: Unit of display data. This data
is set automatically according to data kind.
Manual setting is invalid.
FORECAST LV: This data decides boundary value to output Trouble forecast signal.
Manual setting is available.