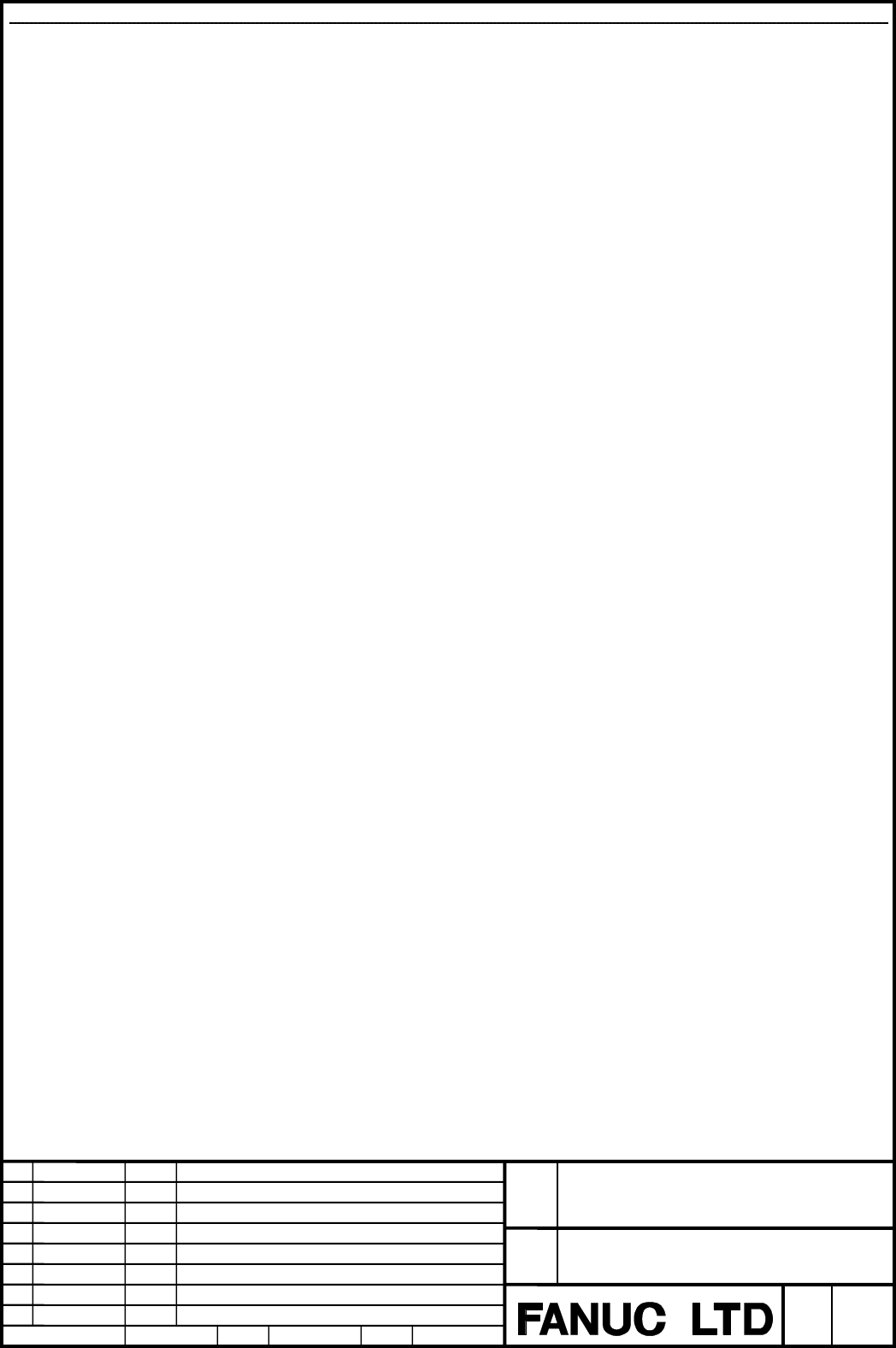 A-78500E
Edit
Apprv.
Sheet
Title
Draw
No.
5/17
Design
Descri
FANUC Series 16
i
/18

i

/21i

-MB/TB
Trouble Diagnosis
Specifications
2001.07.02
M.Kobayashi H.Kochiya
02 2001.10.19 Exchan
e Bit ma
Change of Guidance
[ YES ]/[ NO ] : Check contents of guidance message, and, answer by pressing soft key
[ YES ] or [ NO ]. Then the next guidance message is displayed.
In some cases CNC automatically checks and judges contents of guidance. In
this case the next guidance message
is automatically displayed.
Automatic diagnosis is not done in case
that CNC power turns off once after
servo /spindle monitor information is memorized.
[ BACK ] : Guidance message returns back 1 step.
It is possible to trace back the guidance message when [ YES ]/[ NO ] is
pressed by mistake.
[RESUME] : Guidance message which was displayed before CNC power tured off is
displayed agein.If guidance is not done once, soft key [RESUME] does not
appear. It is not possible to go back to t
he step before the point where soft key
[ BACK ] is pressed.
Status display [RESUMING] is display
ed during the guidance

that starts by
pressing [RESUME].
Change of alarm
When several alarms occur in same time, pressing page key [Page
↓

]/[Page

↑
] can select
the guidance message.