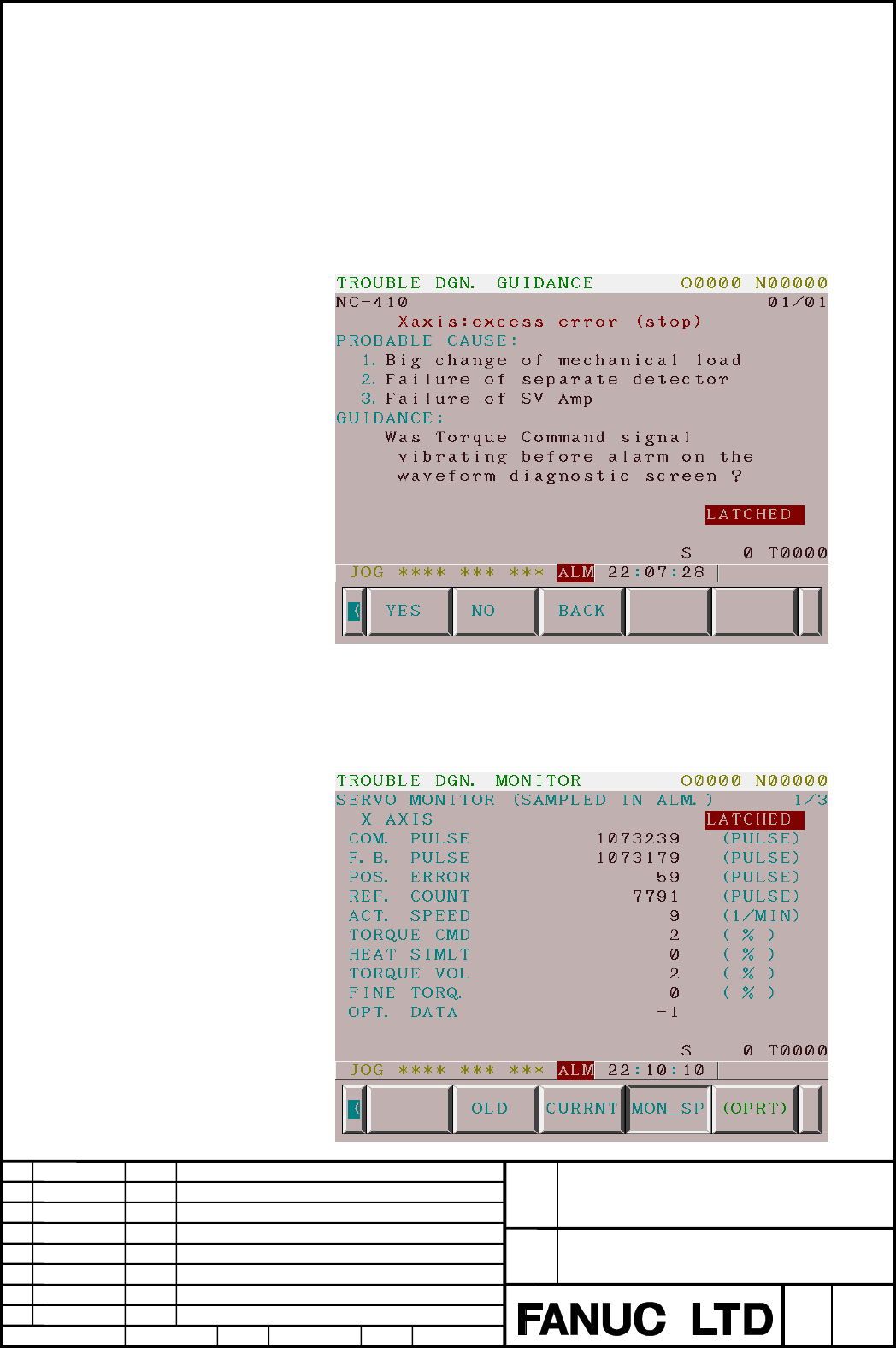 A-78500E
Edit
Apprv.
Sheet
Title
Draw
No.
2/17
Design
Descri
FANUC Series 16
i
/18

i

/21i

-MB/TB
Trouble Diagnosis
Specifications
2001.07.02
M.Kobayashi H.Kochiya
02 2001.10.19 Exchan
e Bit ma
Investigating the cause of
Servo/Spindle/CNC alarms becomes easier by diagnosis
according to the guidance message.
And when the thermal simulation or disturbance torque of servo axis exceeds the trouble
forecast level, a trouble forecast signal can be output.
Step of diagnosis
1. Answer the question of
the guidance message in the trouble diagnosis guidance screen
by pushing soft keys [ YES ]/[ NO ].
2. See the servo/spindle monitor informa
tion in the trouble diagnosis monitor screen and
waveform of servo/spindle in the troubl
e diagnosis graphic screen in case of need
according to the guidance message.