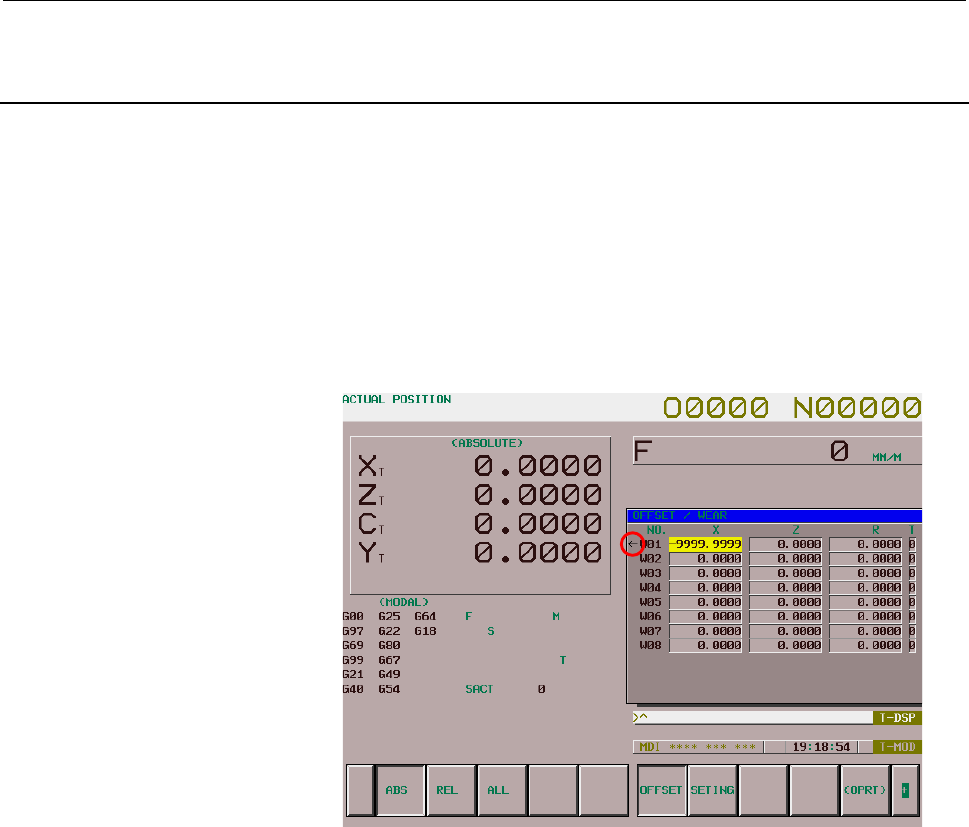 A-78656E/01 FANUC Series 1
6

i

/18i

-TB Compound Machining Function
53/127
Nov.14.2001 Edition 1
3.2.2
Tool Offset Value Conversion according to the Angle of B-
axis (T mode)
Features and outlines
The offset values are never to memorize the one at the position of
B=0°. The ones of the current angle is memorized.
That is, if the amount of the offset displayed on the screen and the
direction of a imaginary tool tip direction are the one of the tool being
used now, the one of a present angle is memorized . Moreover, if it is
the one of the tool not used, the one of the angle in the point used at
the end is memorized.
The direction of the B-axis is displayed by the arrow on the screen.
The offset values of -90° are memorized in the memory for the offset
data if the tool is current used or the tool was last used. at -90 degrees.
When the offset number is specified and the offset value is effective,
the converted offset values is memorized. They are converted by the
memorized side of the tool, the memorized angle of B-axis, the
memorized offset values, the current side of the tool, the current angle
of B-axis, and the current offset values.
And, the offset values newly memorized are used as a compensation.