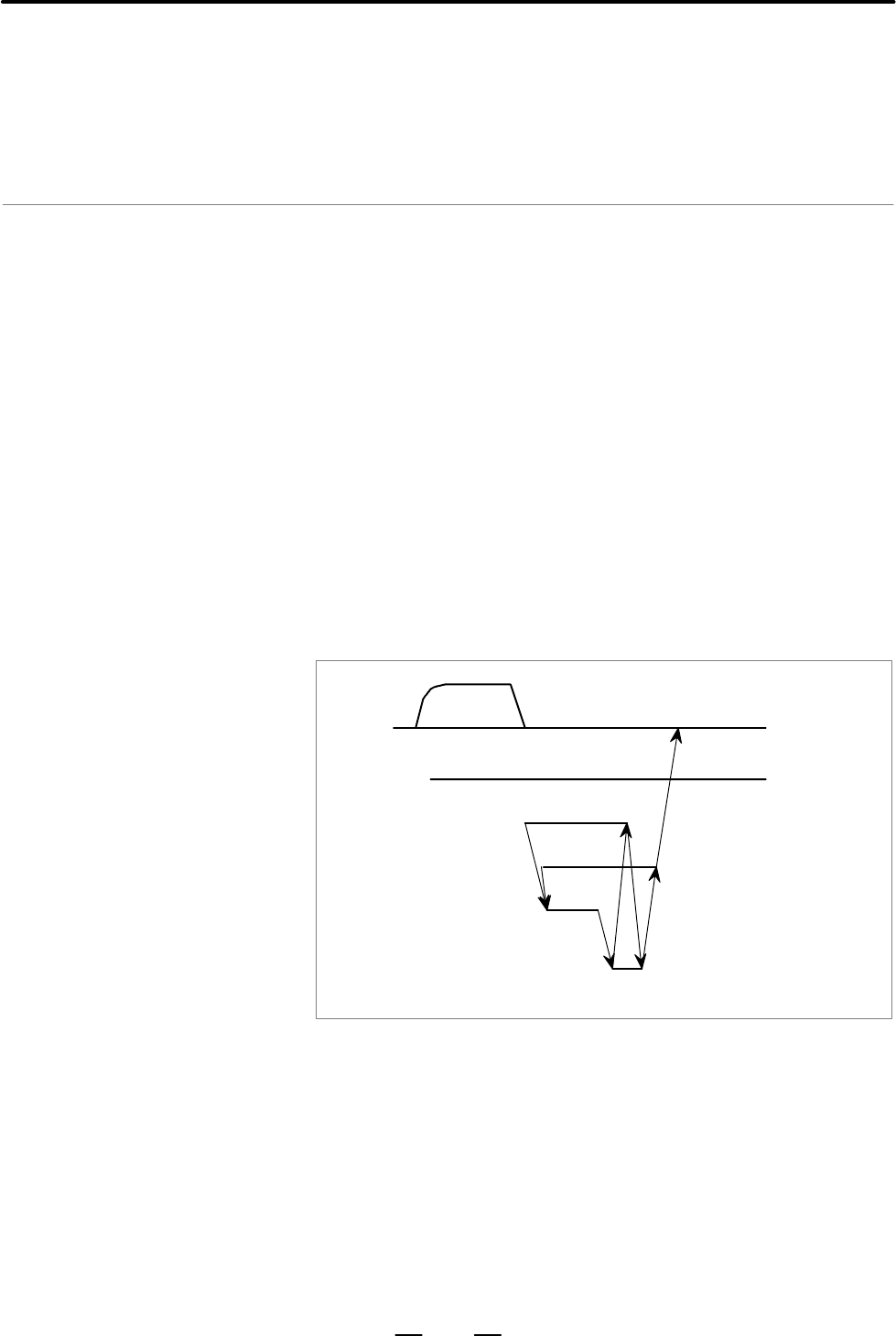 3. PRESSING FUNCTION
68
When a tape or memory command input is selected, press start signal PF
is turned to 1 after positioning in a block to be punched. However, if
signal EFS is 1, signal PF is not turned to 1, but signal EF is turned to 1.
Perform tapping and other operation by this signal on the machine side.
Turn signal FIN to 1 to turn signal EF to 0, and resultantly turn signal FIN
to 0 when the operation has finished completely. The control proceeds to
the next block after signal FIN has been turned to 0.
If signal PF is preset to be turned to 1 (parameter (No. 16012)) before
completion of positioning, signal EF is also turned to 1 before completion
of positioning. Accordingly, signal EF should be gated with distribution
end signal DEN. Since signal EF is turned to 1 unconditionally, if signal
EFS is 1 in a block to be punched, if no motion is desirable by the receipt
of this signal on the machine side, treat signal EF as required, and turn
FIJN to 1 at the above timing. If signal EFS is 0 and press lock signal PFL
is 1 in the block to be punched neither signal EF nor PF is turned to 1, and
the control proceeds to the next block after time No. 16031 has passed.
Signal EFS is ineffective in blocks with nibbling (Nibbling by G68, G69
and M code).
EFS
EF
DEN
External operation
(tapping, etc.)
FIN
Fig. 3.7 Timing chart for external operation signal
3.7
EXTERNAL
OPERATION
FUNCTION
EF, EFS, FIN
External operation
function signal (output)
EF<F008#0>
External operation
function select signal
(output) EFS<G230#7>
External operation
function finish signal
(input) FIN<G004#3>