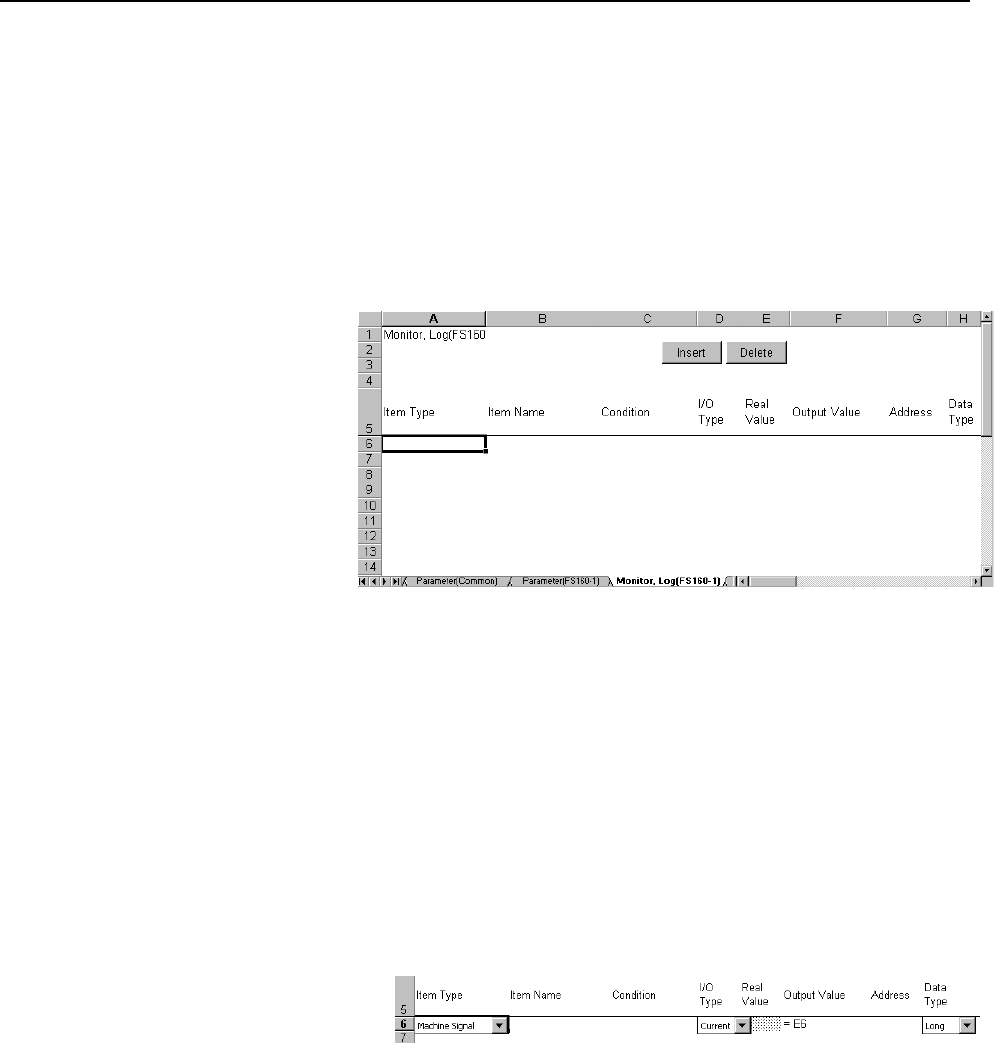 B-63364EN/03
5. SETTING AND REGISTERING DATA FOR EACH CNC MACHINE
- 105 -
For this explanation, assume that nothing has been registered on the monitor
item and log output item registration worksheet.
Procedure
1.
Select the [Monitor, Log(FS160-1)] worksheet.
(This worksheet is for registering monitor items and log output items for
the CNC machine named "FS160-1.")
2.
Register the monitor item for monitoring the "Cycle Start Lamp signal
(STL)" of the CNC machine.
The details of the "Cycle Start Lamp signal (STL)" to be monitored are:
Item type
:
Machine Signal
Monitor item name
:
"STL"
Source of monitoring
:
Bit 5 of the machine signal (F0000)
Monitoring condition
:
None (monitoring at the sampling interval)
Data acquisition type
:
Acquisition of the current value
Double-click the area of cell A6.
The lists assisting in registration appear on row 6.
Register the above data. When an item type is selected from the item
type list, the assistance lists and cell hatching change according to the
item type. Registration can be performed by selecting list items and
setting data in cells other than those indicated by hatching. No data need
be set in the cells indicated by hatching.
No operation is required because the "Machine Signal" item type has
been selected.