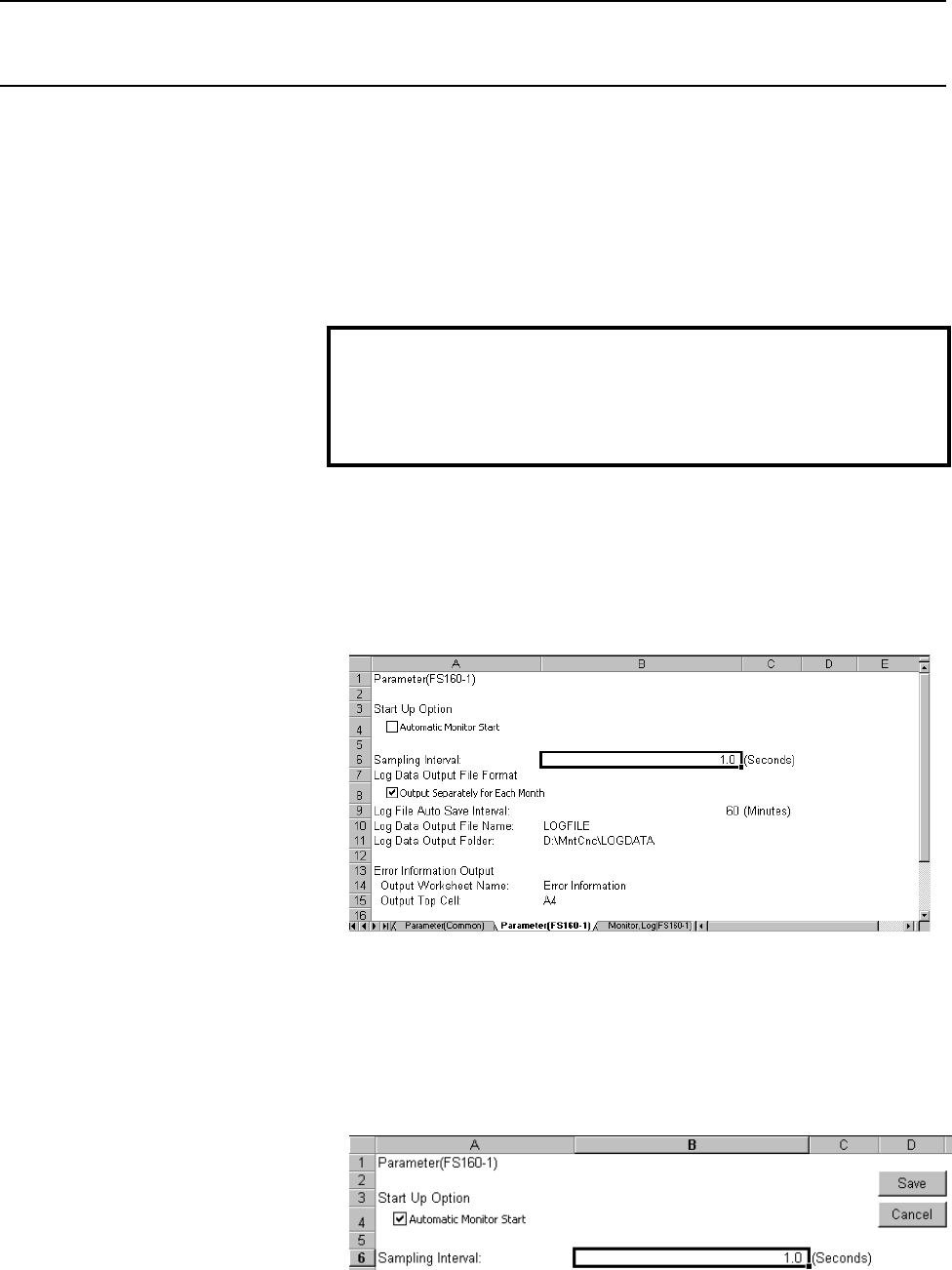 B-63364EN/03
5. SETTING AND REGISTERING DATA FOR EACH CNC MACHINE
- 63 -
5.1.1
Specifying whether to Start a Monitor Automatically at Startup
The monitor for each CNC machine can be started automatically when the
Machining Status Monitor Package is started.
In case that monitoring items and log output items has been fixed, by setting the
parameter described in this section so that the monitor is started automatically
at startup, simply starting the Machining Status Monitor Package starts the
monitoring.
Procedure
1.
Select the [Parameter(FS160-1)] worksheet.
(This worksheet is for setting the parameters for a CNC machine named
"FS160-1.")
2.
Click the "Automatic Monitor Start" checkbox under "Start Up Option"
to specify whether to start the monitor automatically at startup.
For details of the data to be specified, see the explanation below.
When the setting of the checkbox is changed, the <Save> and <Cancel>
buttons appear.
NOTE
Even if the monitoring for the CNC machine is set up such that it starts
automatically at startup, the monitor will not be started in case that the
monitor and log output items for that CNC machine contain errors.