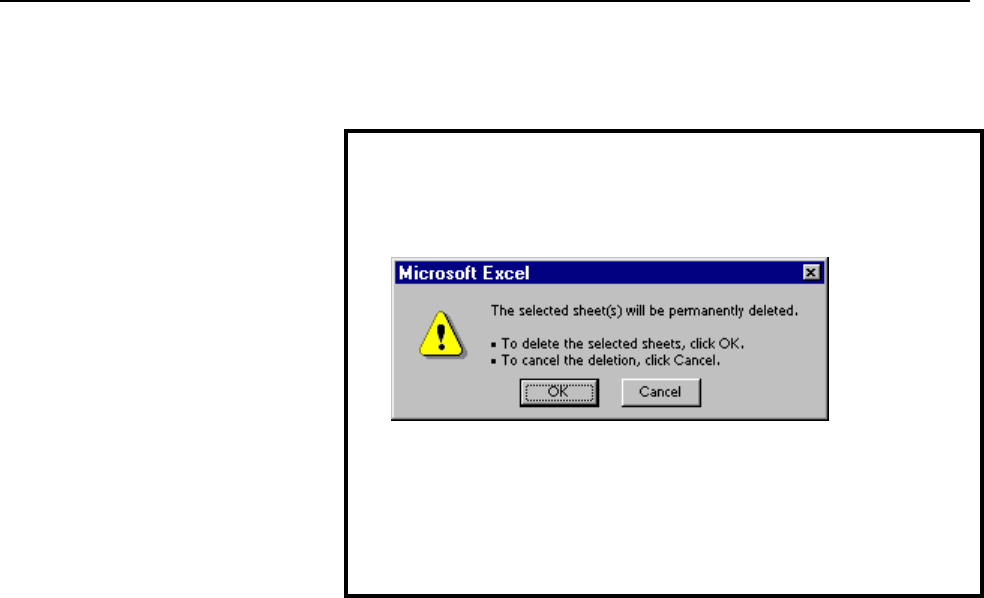 B-63364EN/03
3. REGISTERING CNC MACHINES TO BE MONITORED AND DELETING REGISTERED CNC MACHINES
- 45 -
The <Save> and <Cancel> buttons disappear, indicating the
completion of CNC machine deletion.
NOTE
If a CNC machine is deleted, the following message appears when the
worksheet is deleted:
In response to this message and subsequent messages, click all <OK>
button. If you inadvertently click the <Cancel> button, delete the
worksheet by selecting [Edit] then the [Delete Sheet] command under
MS Excel.