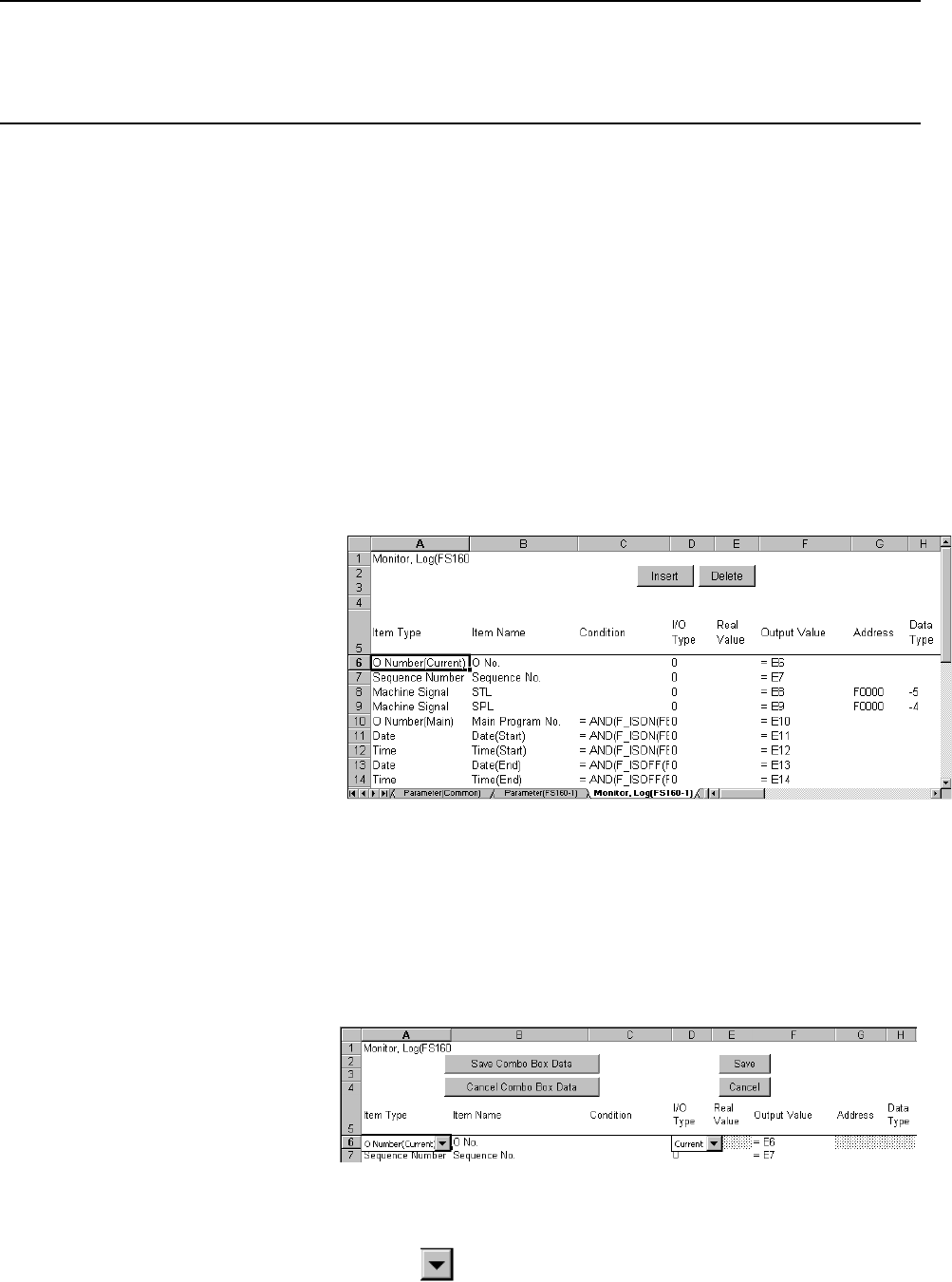 B-63364EN/03
5. SETTING AND REGISTERING DATA FOR EACH CNC MACHINE
- 125 -
5.2.4
Facilitating Registration and Modification by Displaying
Assistance Lists (Monitor Items and Log Output Items)
When monitor items and log output items are to be registered, assistance lists
can be displayed and any cells that do not require the setting of data can be
indicated by hatching. When a list is displayed, data can be set merely by
selecting an item from the list.
Assistance lists can be displayed for the following members: Item Type, I/O
Type, and Data Type. The assistance lists displayed and the cells shown by
hatching differ depending on the item type selected from the item type list.
Procedure
1.
Select the [Monitor, Log(FS160-1)] worksheet.
(This worksheet is used for registering monitor items and log output
items for the CNC machine having the name "FS160-1.")
2.
Double-click a cell in a monitor item row.
For example, double-click the area of cell A6.
Assistance lists, the <Save Combo Box Data> button, and the <Cancel
Combo Box Data> button appear.
If an item has already been registered on row 6, assistance lists and cell
hatching appear according to the registered items.
If no item is registered on row 6, an assistance list for the Machine
Signal and cell hatching appear.
Click
in the item type list. The following list appears.