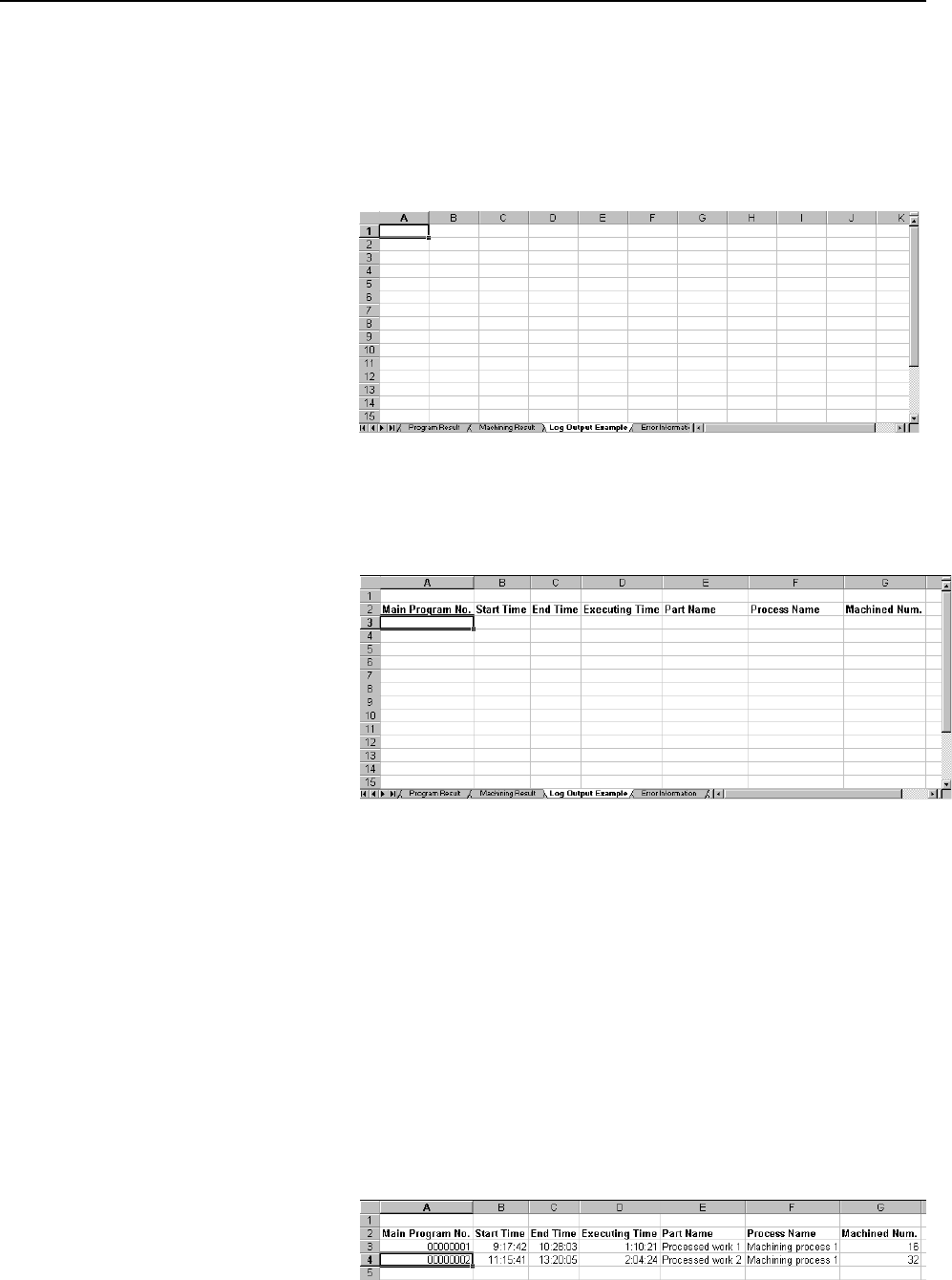 B-63364EN/03
5. SETTING AND REGISTERING DATA FOR EACH CNC MACHINE
- 121 -
Explanation

Preparation of the log output worksheet
If another worksheet is selected after the end of the operation described
above, the log output worksheet set through log output item registration is
added.
The added worksheet is blank.
Prepare the default log output worksheet by setting the width of the header
and each column, as required.
When log data is output, a copy of this default log output worksheet is
made and log data is output to the copy.
If, after the machining program information is registered, the monitor is
started and the program is executed, the following log data is output at the
end of the program.
For an explanation of registering the machining program information, see
Section 5.3, "REGISTERING MACHINING PROGRAM
INFORMATION."
For an explanation of starting the monitors for CNC machines, see Chapter
6, "MONITORING CNC MACHINES AND OUTPUTTING LOG
DATA."