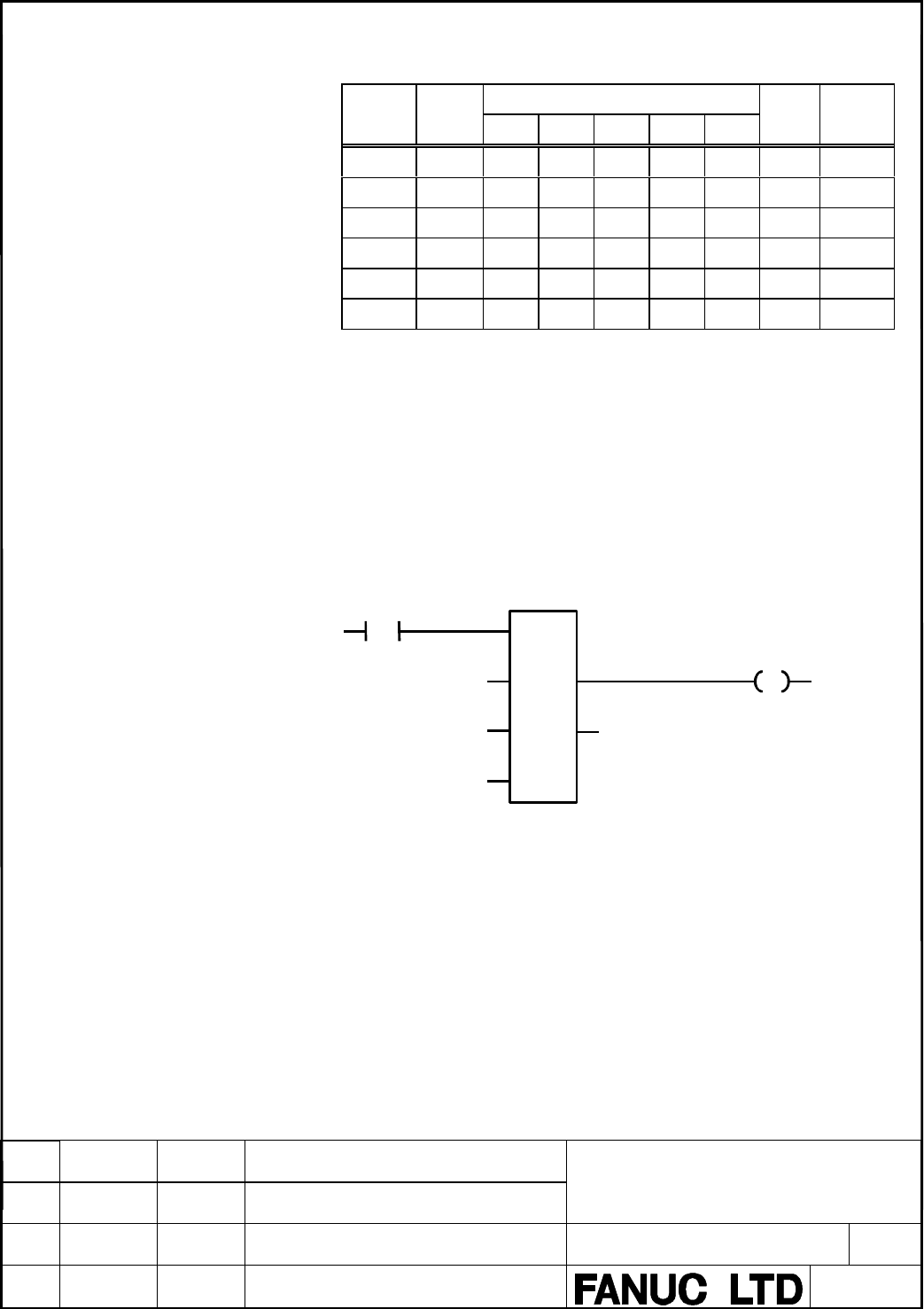 Programming Manual
Hanaoka
New
A-78550E
DESCRIPTION
316
TITLE
DRAW.NO.
Memory Type
Memory
Constant
Omissible
Note Only %SK can be specified.
Example
For a 16
i-TB

two-path control system, in the example shown below,
when %I00001 is set to ON, the shift amount for %R00020 is input for
the first axis of the second path, and the machine coordinates are
shifted.
The completion flag is output to %Q00100 and the error flag is output
to %Q00200.
%I00001
PMC
EXIN
Q
CMD
DT
CONST
00002
%R00010
+00176
%R00020
HEAD