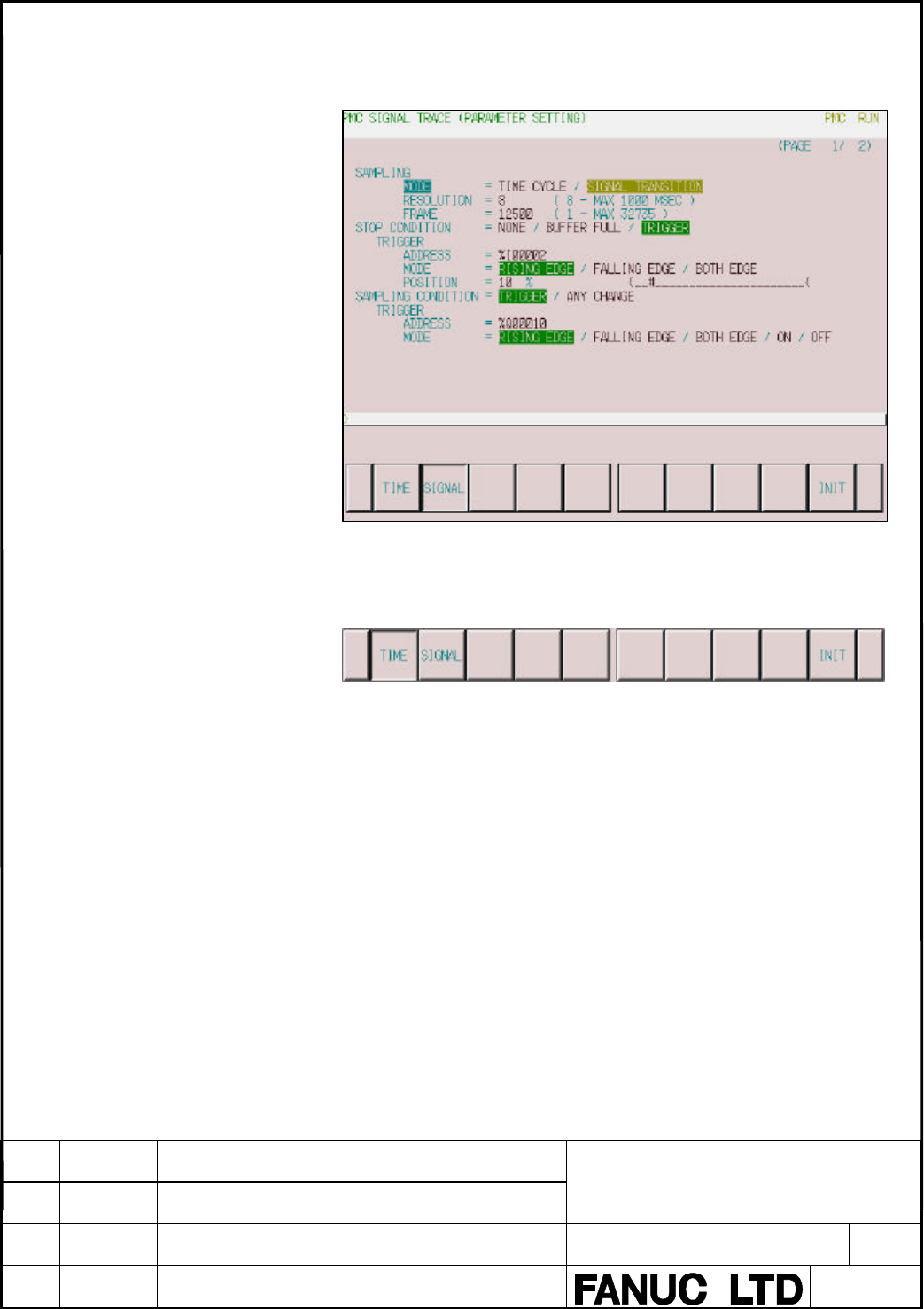 Programming Manual
Hanaoka
New
A-78550E
DESCRIPTION
316
TITLE
DRAW.NO.
The following is the screen example of the trace execution by "SIGNAL
TRANSITION" mode.
Determines the sampling mode. Select one by cursor key or soft key.
Soft keys display when the cursor is put on "SAMPLING MODE".
Explanation:
TIME CYCLE
Samples at every s

pecified cycle time.
SIGNAL TRANSITION
Samples when the signal changes.
INIT
Initializes all the settings. (This soft key is
always displayed in page 1.)
The resolution of sampling is inputted. The default value is the minimum
resolution (8msec). The range of the value is from 8msec to 1000msec.
Inputted value is rounded down to the multiple of 8msec.