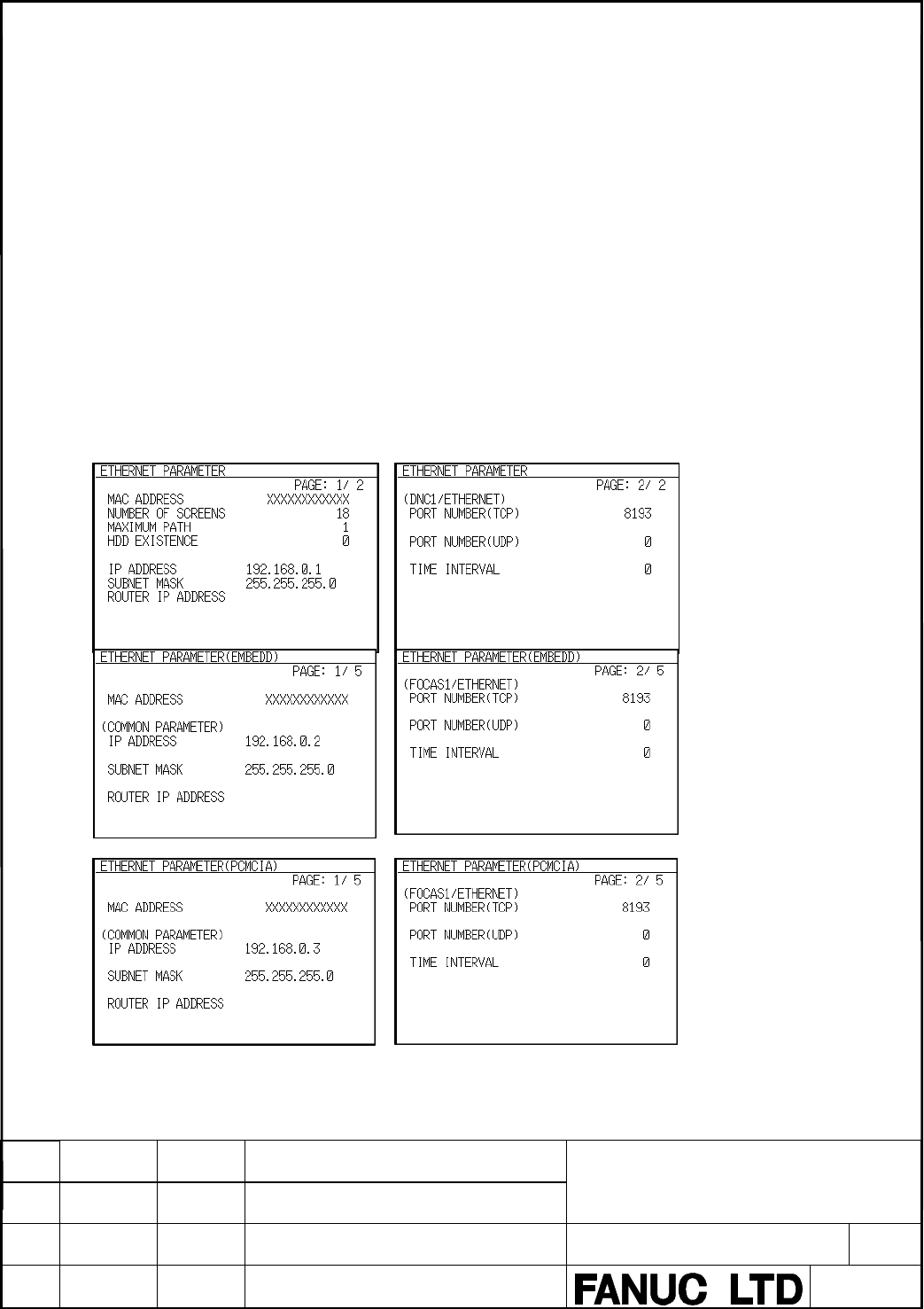 Programming Manual
Hanaoka
New
A-78550E
DESCRIPTION
316
TITLE
DRAW.NO.
5.4.4.5.2
Setting of Ethernet parameters
When
you try to connect FAPT LADDER-IIIC

with

PMC

by

Ethernet,

it is
necessary
to set some Ethernet parameters. T

he setting of Ethernet
parameters can be set in the following
Ethernet parameter screen of CNC.
Please refer to "FANUC Ethernet Board/DATA SERVER Board
OPERATOR'S MANUAL" (B-63354
EN) about

the detail of

the setting
screen
and setting

parameters.

The setting item

necessary

for Ethernet
connection for PMC online function
is as follows.
- IP ADDRESS
(

Set the IP address of CNC

.

192.168.0.1 etc.

)
- SUBNET MASK
(

Set the mask address of the IP address

.
- ROUTER IP ADDRESS
(

If you use the router, set the Router IP
- PORT NUMBER (TCP)
(8193 etc.)
Embedded Ethernet
Ethernet Board
Ethernet Card (PCMCIA)