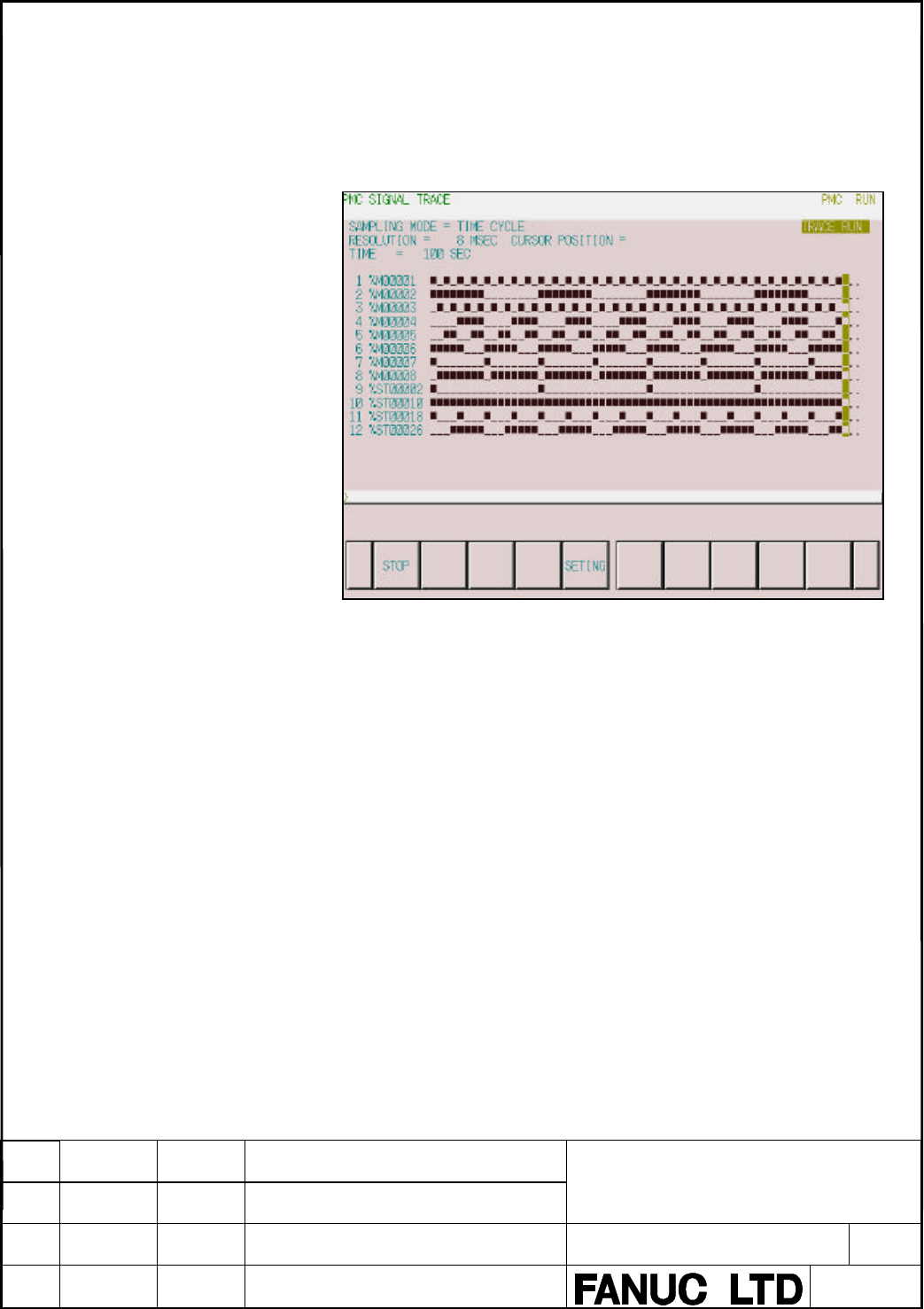 Programming Manual
Hanaoka
New
A-78550E
DESCRIPTION
316
TITLE
DRAW.NO.
5.3.4.3
Execution of Trace
On trace screen, pushing [START] soft key starts the execution of trace after
you set the trace parameter correctly. The following is the screen example of
the trace execution by "TIME CYCLE" mode.
The result of trace is immediately displayed during execution of the trace.
When the stop condition that is set in parameter setting screen is satisfied
the execution is finished. Pushing [STOP] soft key aborts the execution.