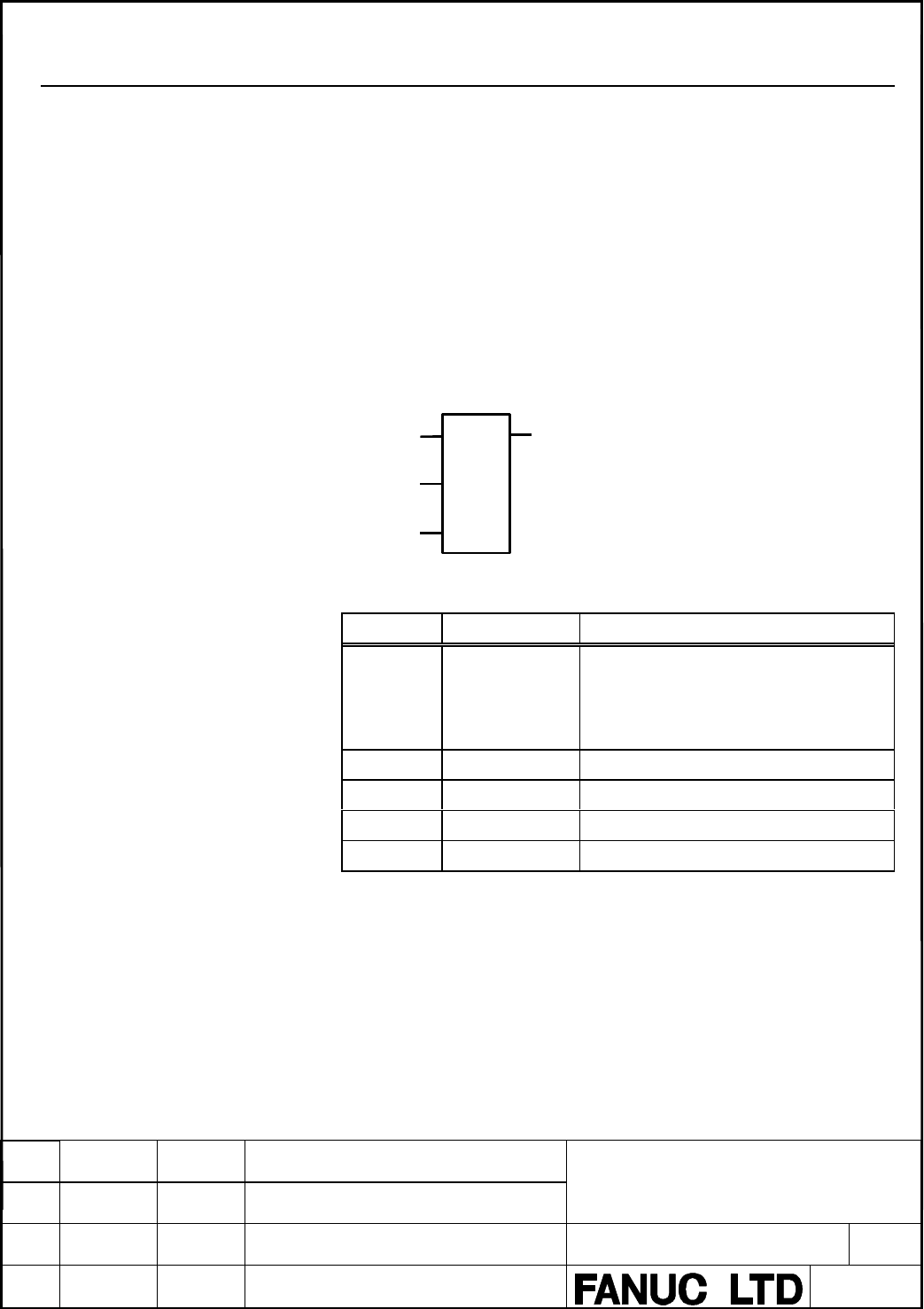 Programming Manual
Hanaoka
New
A-78550E
DESCRIPTION
316
TITLE
DRAW.NO.
Function
The Up Counter (UPCTR) function counts up to the Preset Value (PV).
The range is 0 to +32,767 counts. When the Current Value (CV) of the
counter reaches 32,767, it remains there until reset. When the UPCTR
reset is ON, CV resets to 0. Each time the power flow input transitions
from OFF to ON, CV increments by 1. CV can be incremented past the
Preset Value (PV). The output is ON whenever CV
≥≥

PV. The output
stays ON until the R input receives power flow to reset CV to zero.
Format
UPCTR
R
(R)
ADRS
Parameters
Parameter
Data type
Meaning
ADRS
one-dimensional
WORD array of 3
words
ADRS
is the beginning address of a three-
word WORD array:
Word 1: Current Value (CV)
Word 2: Preset Value (PV)
Word 3: Control word
PV
INT

Set value (Preset Value)
ENO
BOOL

Reach to the Preset Value