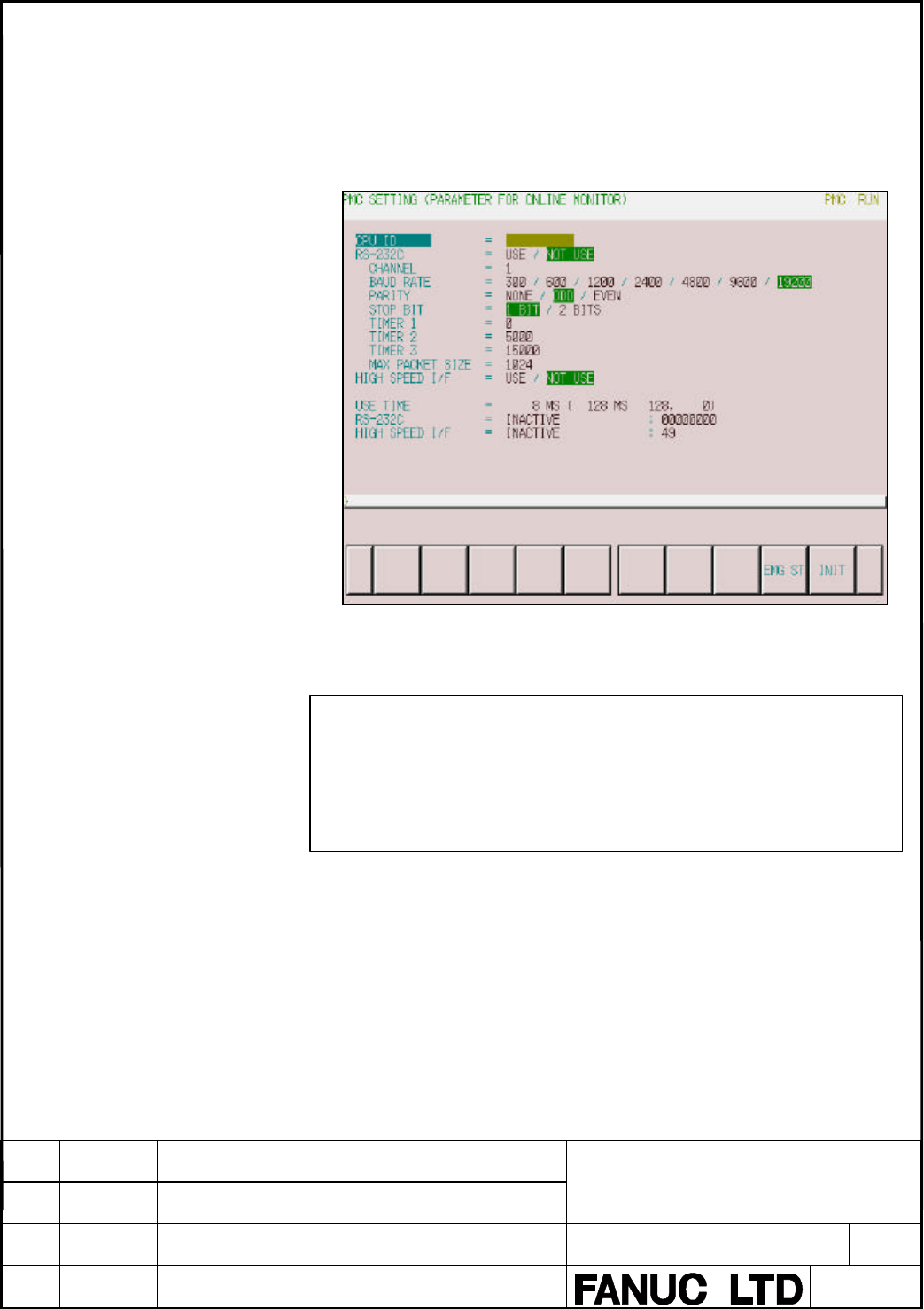 Programming Manual
Hanaoka
New
A-78550E
DESCRIPTION
316
TITLE
DRAW.NO.
5.4.4.5
Screen for Setting/Displaying Online Monitor Parameters
(ONLINE)
If PROGRAMMER ENABLE is set to YES on the GENERAL screen, the
[ONLINE] soft key appears on the setting menu screen. Pressing this soft
key displays the following screen.
When you use the
online

function, the setting of communication condition is
necessary in advance.
Menu descriptions
- CPU ID
The CPU ID value is displayed. The value can also be entered here, but its
entry is usually not necessary.
- RS-232C (prompt)
USE:
An RS-232C port can be connected to FAPT LADDER-IIIC.
NOT USE:
RS-232C port is not

used.
Note) If no RS-232C is to be connected to FAPT LADDER-IIIC, select
NOT USE.
Caution
When the online function is used with RS-232C, the selected channel is
occup
ied by the PMC system. To use other input/output functions

with RS-
232C
, specify other channel setting than the one used by online f

unction.