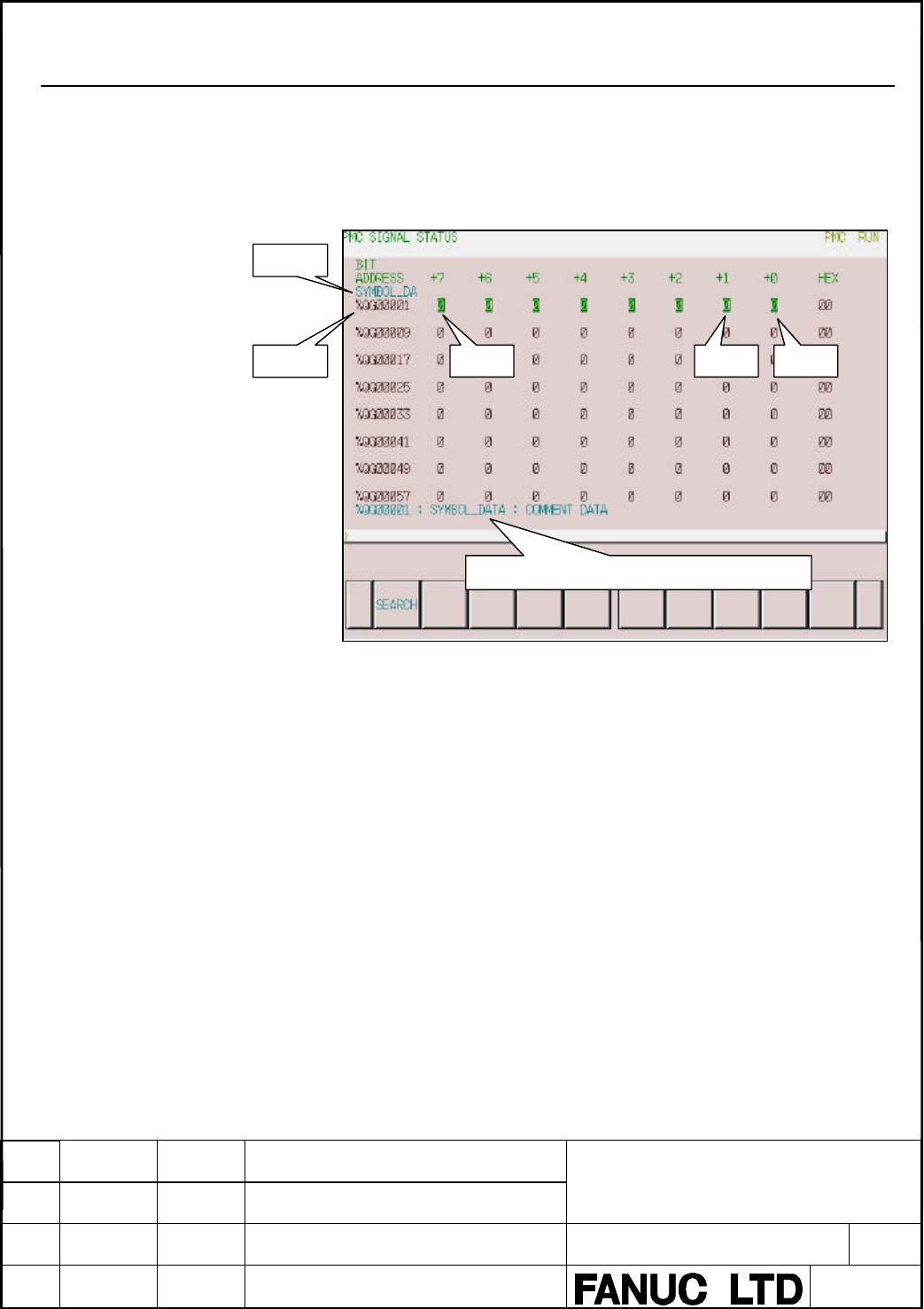 Programming Manual
Hanaoka
New
A-78550E
DESCRIPTION
316
TITLE
DRAW.NO.
5.3.2
Signal Status Display (STATUS)
This screen displays the contents at all the addresses (%QG, %IF, %Q, %I,
%MA, %SA, %M, %ST, %S, %ME, %MK, %SK, %R, %U
F and %U

I)
specified in programs. Each content display is a string of 0 and 1 with
a
hexadecimal indication at the right end.
Operating procedure
(1) Press the [STATUS] soft key. The screen shown above appears.
(2) Specify without % of the desired address, then press the [SEARCH] soft
(3) A sequence of data starting at the specified address is displayed as a bit
pattern.
(4)
To specify another address for display, press a cursor key, page key, or
the [SEARCH] soft key.
(5) When you want to change the status of the signals, press [FORCE] soft
key. So, the forced I/O screen appears.
Display area of Symbol and Comment name
%QG1%QG2%QG8
Symbol
Address