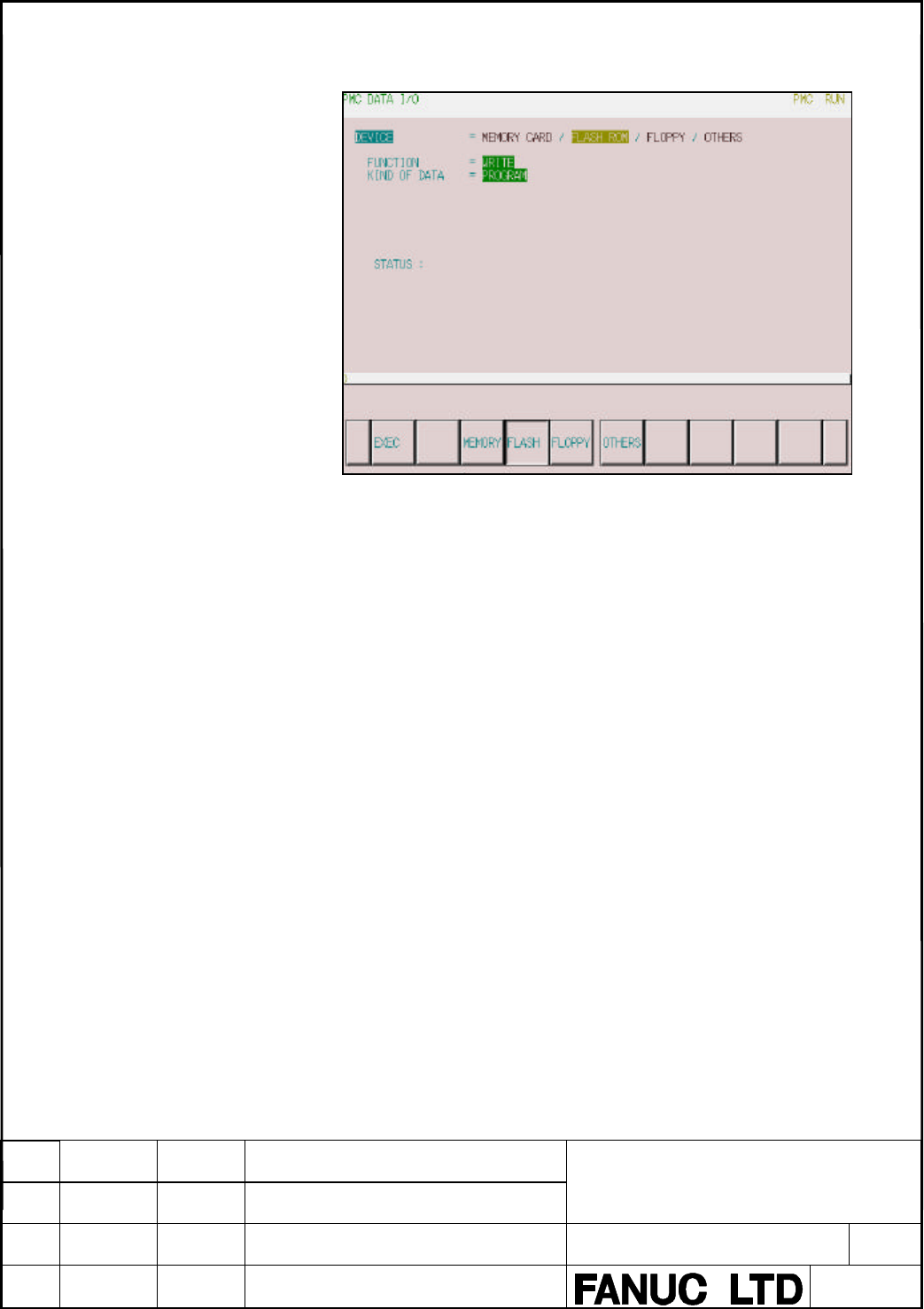 Programming Manual
Hanaoka
New
A-78550E
DESCRIPTION
316
TITLE
DRAW.NO.
5.6.4
Outputting to and Inputting from Flash ROM
When "FLASH ROM" is selected for DEVICE, output to and input from
flash ROM are enabled.
The available data input/output commands are displayed. Select the
desired command by moving the cursor horizontally to that command or
select it with the corresponding soft key.
Explanation of options
WRITE:
Outputs sequence programs from the PMC to flash ROM.
Explanation
PROGRAM
:

Outputs sequence programs only.
Explanation of soft keys
[EXEC]: Executes the function selected for "FUNCTION."