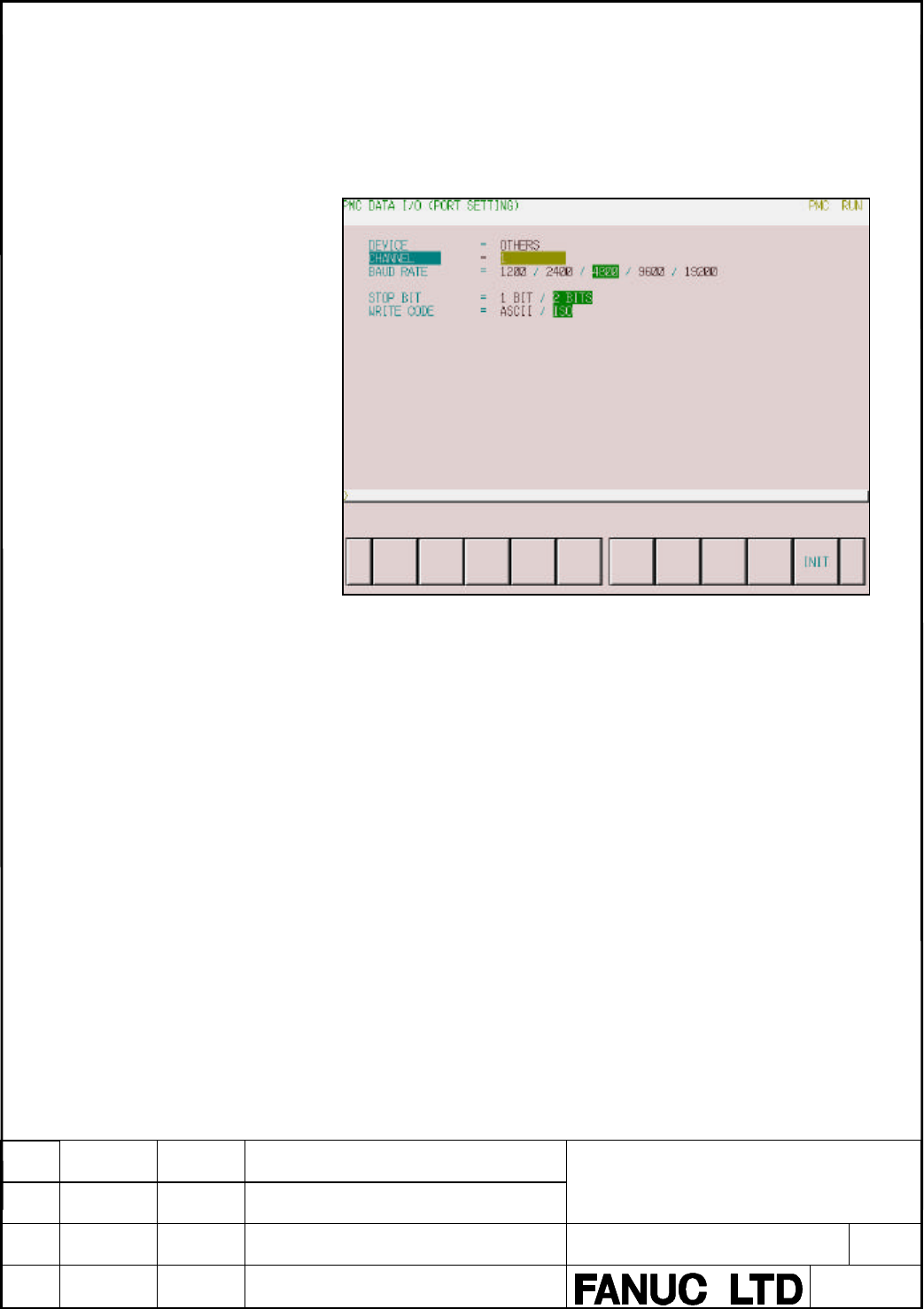 Programming Manual
Hanaoka
New
A-78550E
DESCRIPTION
316
TITLE
DRAW.NO.
5.6.8
Port Setting Screen
When
"

FLOPPY

" or

"

OTHERS

" is selected for

"

DEVICE

"

, the [PORT]
soft key is displayed. When the key is pressed, the following screen appears.
The following gives a display example shown when
"

OTHERS

"

is selected
This screen allows the setting of the communication data required for
communication using the RS-232C. Communication data can be set for each
of the two types of devices independently of the other.
Selected device type is displayed to
"

DEVICE

"

menu on screen.
Explanation of each question
Check that an RS-232C cable is connected to the main board of the
control unit. Directly enter the number corresponding to the connected
connector.