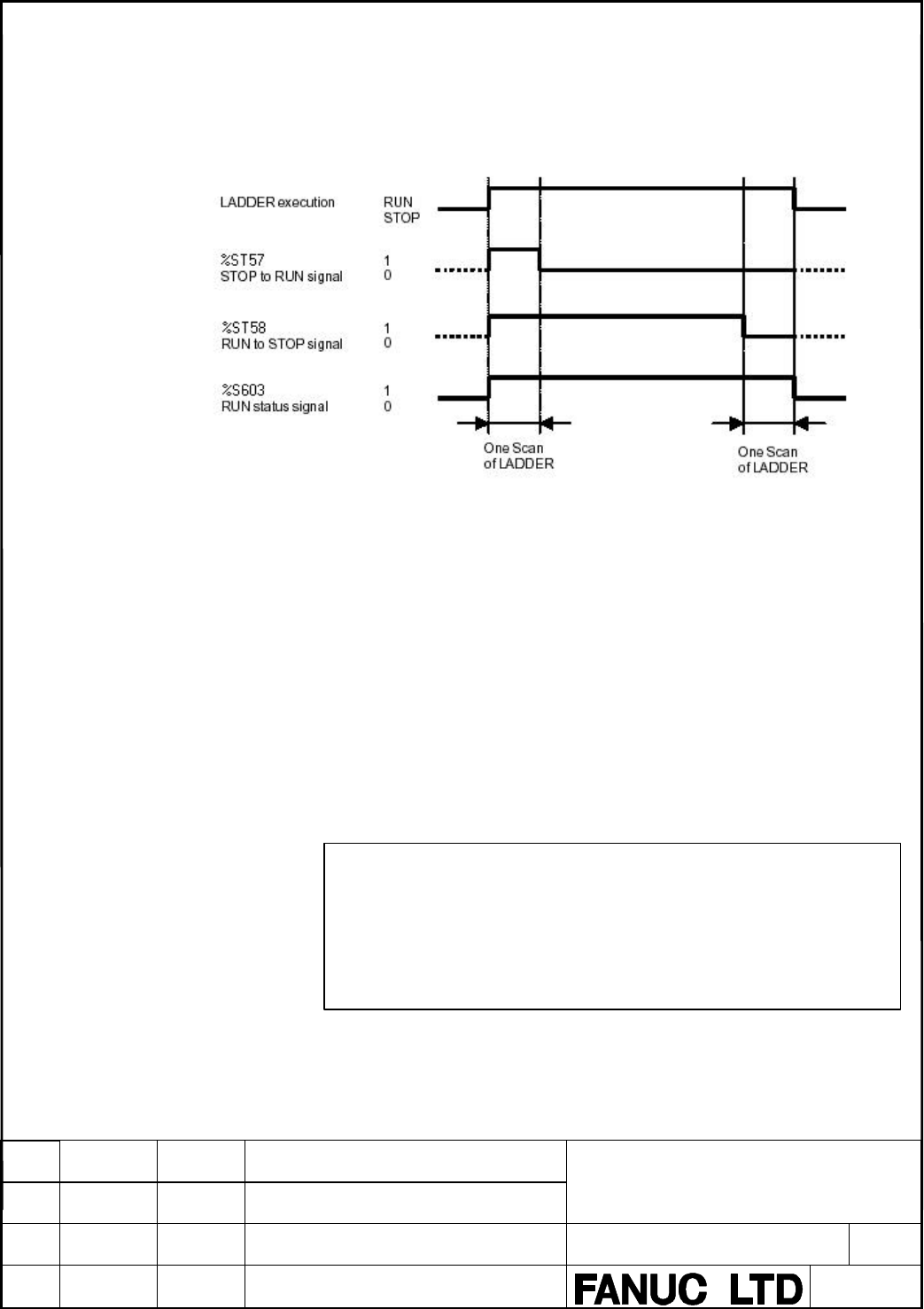 Programming Manual
Hanaoka
New
A-78550E
DESCRIPTION
316
TITLE
DRAW.NO.
2.3.2.1
RUN to STOP Transition Signal, STOP to RUN Transition Signal
and RUN Status Signal
(i) "STOP to RUN transition signal" (%ST57)
When a STOP to RUN event is detected on system software, this signal will
be turned on during the 1st scan of LADDER program after LADDER
started. This signal has individual status corresponding the scan of each
LADDER execution level. This signal is completely turned on during whole
of the 1st scan in any execution level of LADDER program.
-
When does a STOP to RUN event happen?
-
LADDER starting at every power on cycle
-
Pressing a "RUN" soft-key on a PMC screen
-
"RUN" commanded by FAPT LADDER-IIIC
Referring this signal in a LADDER program, you can recognize and handle
a "STOP to RUN" transition event. You can program a pre-processing for
LADDER execution.
This signal is available only in LADDER program. Don't refer this signal
on other systems or programs, such a network board, C executor program,
FOCAS1
/

Ethernet or FOCAS1

/

HSSB lib

r

a

r
y etc. because this signal has
individual status in each LADDER execution.