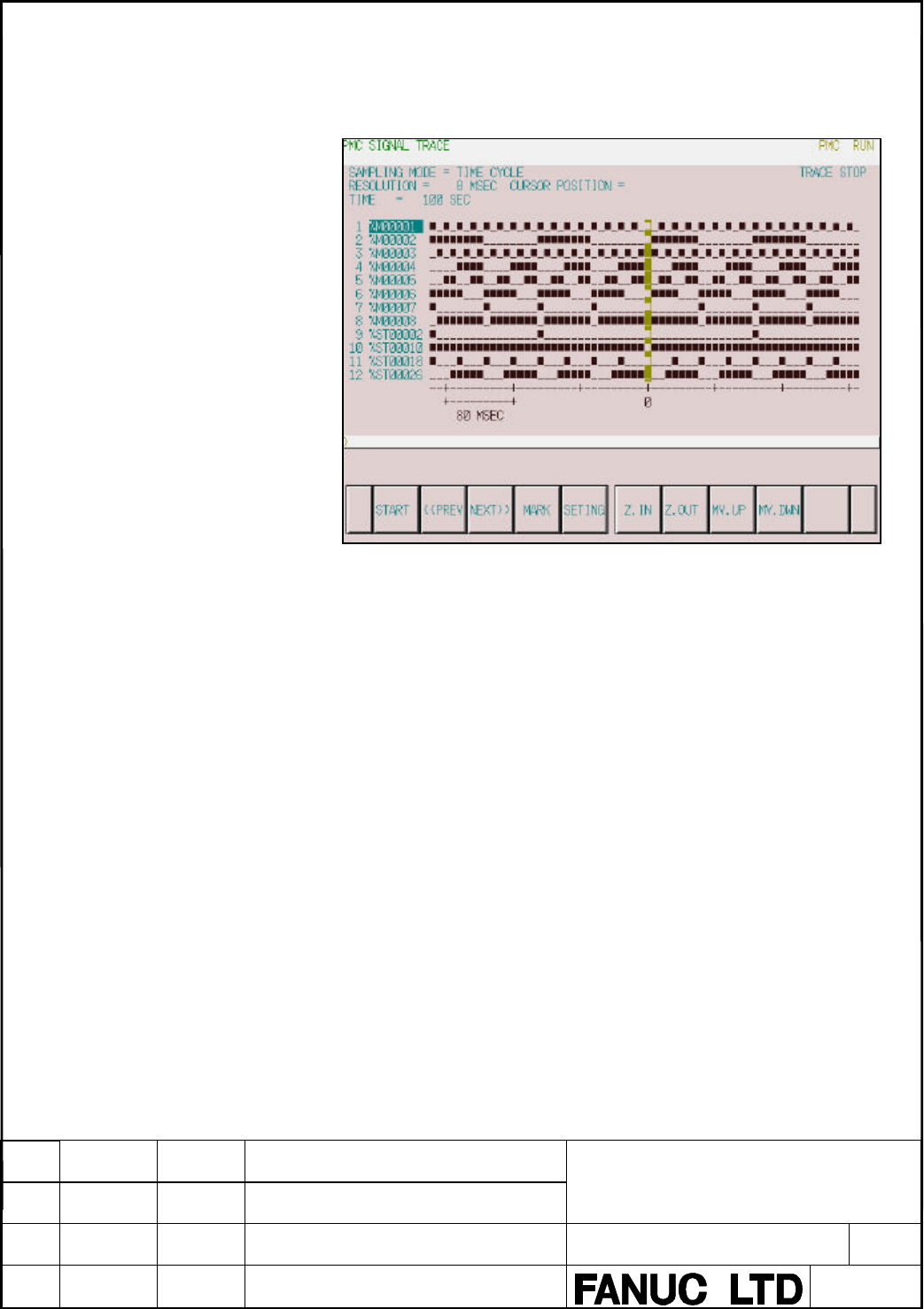 Programming Manual
Hanaoka
New
A-78550E
DESCRIPTION
316
TITLE
DRAW.NO.
5.3.4.4
Operation after Execution of Trace
When the execution is finished, the result of trace is displayed. The
following is the screen example of trace by "TIME CYCLE" mode.
The cursor indicating current position is initially displayed on the original
point (0 point).
The position of the cursor is displayed in "CURSOR POSITION" in the
upper of the screen. The cursor can move horizontally.