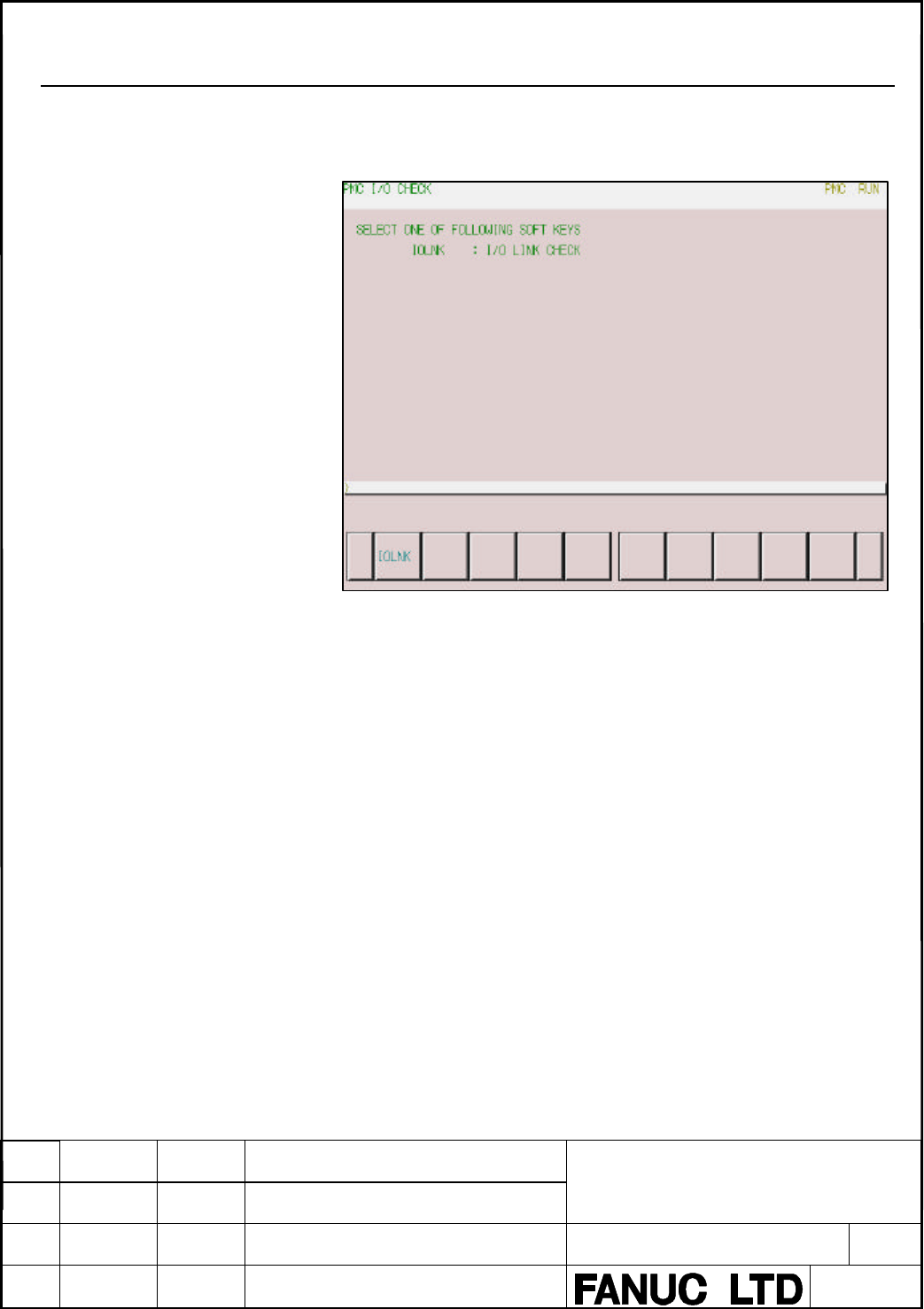 Programming Manual
Hanaoka
New
A-78550E
DESCRIPTION
316
TITLE
DRAW.NO.
5.3.5
Displaying and Setting The Configuration Status of I/O devices
Call this screen by pressing of soft key [I/O
CHK

] in PMCDGN.
There are following sub screens under the I/O Check screen.
Soft
keys are
displayed when each function can be used.
Please refer to the manual about requirement of the functions and detail
of
the sub screens.
Soft
key
: Name of sub screen
[IOLNK ] : I/O Link Connecting Check screen