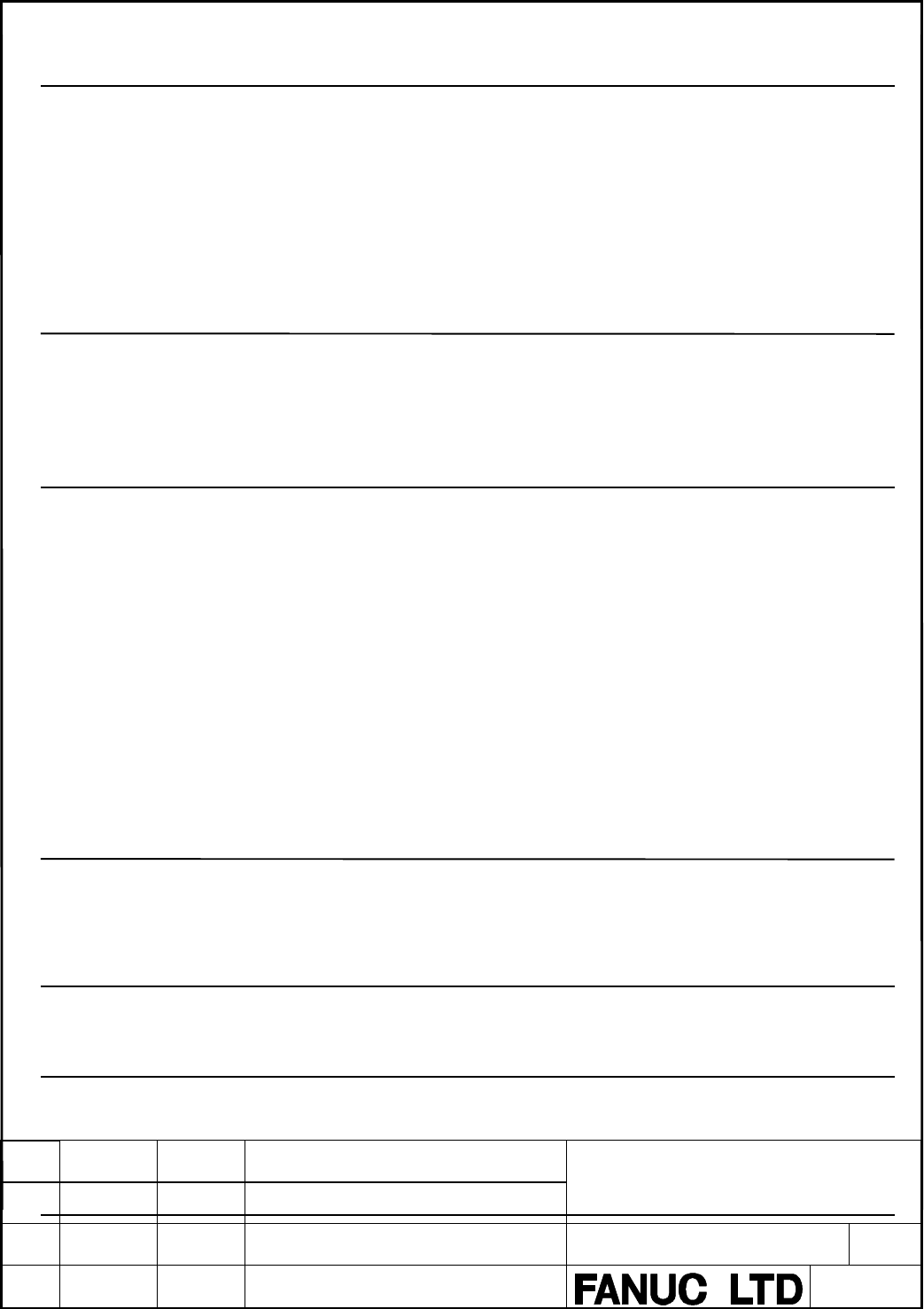 Programming Manual
Hanaoka
New
A-78550E
DESCRIPTION
316
TITLE
DRAW.NO.
The internal editing function is not supported. Program editing is performed
using the programmer on the PC.
To delete PMC data (sequence programs, PMC parameters), hold down the
following keys and turn on the system power.
Delete of s
equence program:

<O> + <X>
Delete of
all PMC parameters:

<O> + <Z>
A.
8

Debugging Function (MONIT)
Debugging functions other than the online function (ONLINE) are not
supported.
A.
9

Communication Function
A password-based function for protecting the PMC internal data is not
supported.
Please use the Lock Settings of each ladder level in FAPT
LADDER-IIIC side.
A function for editing a program in the PMC while it is being executed is
not supported. Therefore, to edit a program, its execution must first be
halted, the new version transferred (stored) into the PMC, after which
execution can be restarted.
Level3 of sequence program is not supported.
Alarm messages or operator messages can not read by C language
executor

.