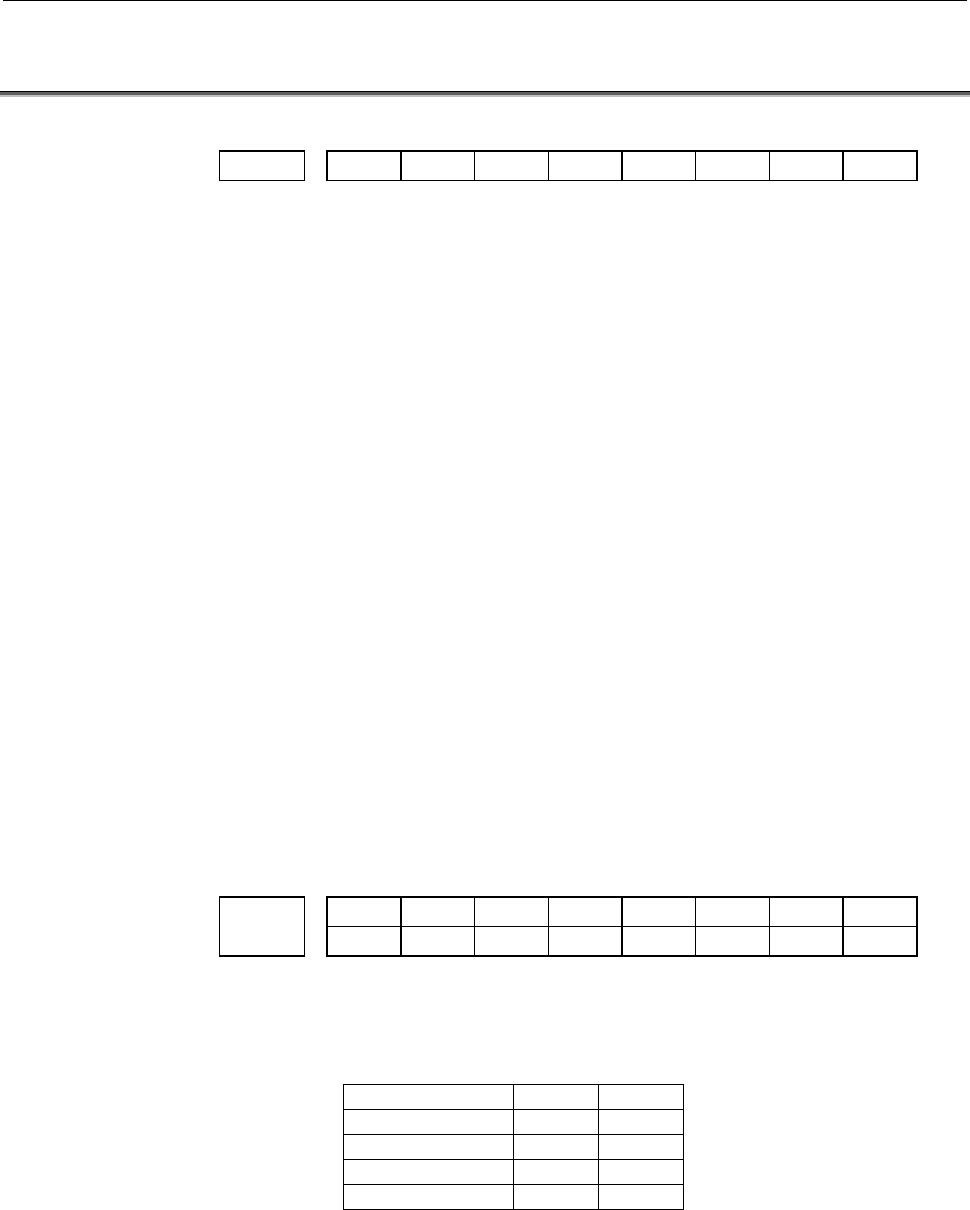 4.DESCRIPTION OF PARAMETERS
B-64120EN/01
- 102 -
4.15
PARAMETERS OF SERVO (1 OF 2)
#7 #6 #5 #4 #3 #2 #1 #0
1800 RBK FFR OZR CVR
[Data type] Bit
CVR
When velocity control ready signal VRDY is set ON before position
control ready signal PRDY comes ON
0:
A servo alarm is generated.
1:
A servo alarm is not generated.
OZR
When manual reference position return is attempted in the halt state
during automatic operation (feed hold stop state) under any of the
conditions listed below:
0:
Manual reference position return
is not performed, with P/S
alarm No.091.
1:
Manual reference position return
is performed without an alarm
occurring.
<Conditions>
(1)
When there is a remaining distance to travel.
(2) When an auxiliary function (miscellaneous function,
spindle-speed function, tool function) is being executed.
(3) When a cycle such as a dwell cycle or canned cycle is being
executed.
FFR
Feed-forward control is enabled for
1 :
Cutting feed and rapid traverse
RBK
Backlash compensation applied separately for cutting feed and rapid
traverse
0: Not performed
1: Performed
#7 #6 #5 #4 #3 #2 #1 #0
1801
CIN CCI
[Data type] Bit
PM1, PM2
Sets a gear ratio between the spindle and motor when the servo
motor-based speed control function is used.
Magnification PM2 PM1
1/1 0 0
1/2 0 1
1/4 1 0
1/8 1 1
Magnification=
spindle speed / motor speed
CCI
The in-position area for cutting feed is:
0 :
Set in parameter No.1826 (same as for rapid traverse).
1 :
Set in bit 5 (CIN) of parameter No.1801.