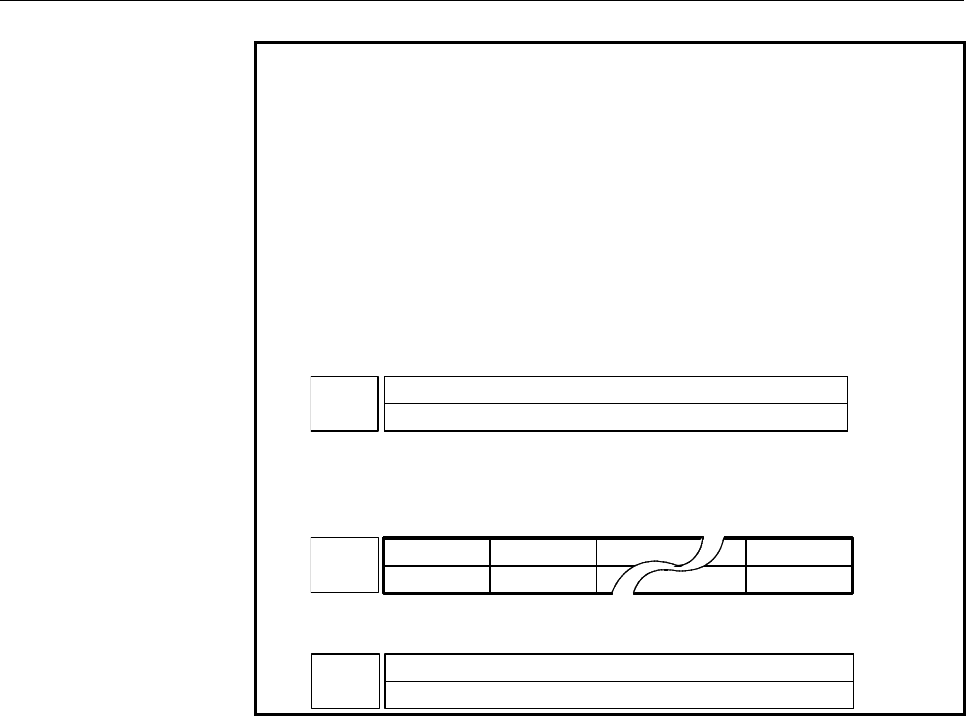 B-64120EN/01
4.DESCRIPTION OF PARAMETERS
- 9 -
NOTE
1
The bits left blank in 4. DESCRIPTION OF PARAMETERS
and parameter numbers that appea
r on the display but are
not found in the parameter list are reserved for future
expansion. They must always be 0.
2
Parameters having different meanings between the T
series and M series and parameters that are valid only for
the T or M series are indicated in two levels as shown
below.
Parameters left blank are unavailable.
Example1
Parameter 5010 has different meanings for the T series
and M series.
5010
Tool nose radius compensation ...
Tool compensation C ...
T series
M series
Example2
DPI is a parameter common to the M and T series, but
GSB and GSC are parameters valid only for the T series.
3401
T series
M series
DPI
Example3
The following parameter is provided only for the M series.
1450
F1 digit feed ...
T series
M series